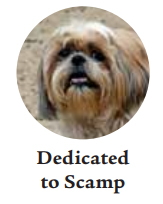 ∙SPAN Thrift Store is now open to the public and in dire need of volunteers to operate day to day. If you are interested or have questions please call (805) 641-1170 to inquire.
In addition to that, SPAN is back and providing $10 spays and neuters for low income households with cats and dogs.
Two clinics in July are: Albert H. Soliz Library – El Rio, 2820 Jourdan St., Oxnard, 93036 on Friday, July 17th, and another one on Friday, July 31st at Shiell Park, in the parking lot, located at 649 C St., Fillmore, 93015. Please call to schedule an appointment (805) 584-3823.
∙Your dog might be older than you think
By Dr. Chad Dodd, Veterinarian
We have always thought our dogs age seven years for every one of ours, but new research shows that puppies age much faster than humans, so that ratio is wrong.
According to a study from the University of California San Diego, a one-year-old dog is more like a 30 year-old human. That's because new genetic evidence shows puppies and younger dogs age at a faster pace. Then, as dogs age, the process slows down, so researchers found that a 12-year-old Labrador is similar to a 70-year old human.
Dogs live an average of 12 years. Life expectancy in humans is about 5 times that. That means you've probably been estimating your dog's human age equivalent incorrectly. The researchers found that a 6-year-old dog would be the human equivalent of about 60 years old.
Veterinarian Chad Dodd says, "this means we should be checking a dog's mobility sooner, even if there are no outward signs."
Whether 2 years old or 12, Dr. Dodd has some tips to make sure your dog is ready for a brisk walk or dog park or has joint issues:
Check their joints – is Fido a bit creaky from sitting on your lap or under your office desk? If your dog is limping, licking at joints, hesitant to walk on hard surfaces, and not jumping onto your bed as usual, they might have more challenging joint issues. It's key to keep joints healthy for your dog's mobility throughout their life, and now biology is showing that there might be joint issues at a younger age.
Build up their stamina – your dog just might be a little out of practice. Start with two, 15-minute walks a day and see how they do.
Start with a game of tag – grab your dog's favorite toy, toss it, and then race your dog to retrieve it.
Play hide and seek – with some kibble or favorite toys to get your dog moving outdoors or around the house to keep up their activity levels.
Ask your vet for advice and consider adding a joint supplement to their diet to support their joint health. Even if there are no outward signs, given this new study, you might consider a joint supplement at 3 or 4 years-old vs. 7 or 8.
∙By Alexis Stevens, The Atlanta Journal-Constitution
A Georgia dog is believed to be the second in the country to positive for the virus that causes COVID-19, the state Department of Public Health said Wednesday.
The owners of the 6-year-old mixed breed dog tested positive for the coronavirus, the DPH said. But the dog did not have any evidence of respiratory disease. The animal did have a sudden onset of neurological illness, which progressed quickly over a matter of days, health officials said. The dog was humanely euthanized.
The first U.S. case of an animal testing positive for COVID-19 was a tiger at a NY zoo, according to the CDC. A small number of pet cats have tested positive for the virus, which was also discovered in mink on multiple farms in the Netherlands, the CDC said. On June 2, the USDA said a German shepherd in New York state was the first in the U.S. to test positive for the coronavirus. Despite the animals that have tested positive, there is no evidence that animals play a significant role in spreading the virus that causes COVID-19, according to the CDC.
People who test positive for COVID-19 should take precautions if they have pets in the household, according to the Georgia Department of Public Health.
When possible, have another member of your household care for your pets while you are sick.
Avoid contact with your pet including petting, snuggling, being kissed or licked, sharing food, and sleeping in the same bed.
If you must care for your pet or be around animals while you are sick, wear a cloth face covering and wash your hands before and after you interact with them.
Paw's Corner
By Sam Mazzotta
Fostering a Pet vs. Adopting
Dear Paw's Corner: What is the difference between pet adoption and fostering? — Jess in Knoxville
Dear Jess: An adopted pet is going to his or her forever home, a successful story every animal shelter wants to see replay again and again. But many pets aren't quite ready to be adopted. They may be too young. They may be recovering from abuse and injuries. They may need to be observed to figure out what home environment is best for them.
Sometimes, a shelter runs out of space. And some rescue organizations don't have shelter facilities at all. In all these circumstances, this is where foster families come into play.
A foster is a temporary arrangement, either for a predetermined amount of time or until a pet is adopted. Rather than being stuck in a chilly kennel with little interaction, a foster pet stays in a warm, loving home — an arrangement that vastly reduces their stress and helps them heal.
Some pets are never ready for adoption and remain a foster for the rest of their life. Others are adopted by the foster family if approved by the rescue organization.
Caring for a foster pet takes dedication, and it helps to have experience caring for pets. If you're interested in being a foster parent to a pet, check with the local shelter or rescue group. They will have an application for you to fill out, and then will evaluate you and your living space to determine if you are a good fit for the foster program and which pets would do best in your care.
(c) 2020 King Features Synd., Inc.