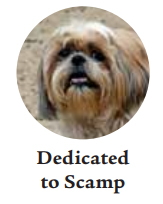 ∙Effective Monday, March 30, 2020 and until further notice, all nonessential services at Ventura County Animal Services (VCAS) will be discontinued and some ancillary services will be reduced. The goal is to keep people in their homes and carefully limit the number of animals housed on-site. Please know that VCAS will never turn away a sick or injured animal.
The following services will be discontinued:
Pet adoptions and all virtual adoption counseling sessions.
Owner-requested euthanasia appointments.
The following services will be adjusted:
Owner-surrendered animals accepted only due to urgent/emergency situations.
Stray Animals – VCAS is strongly encouraging residents to only bring in stray cats who appear to be sick or injured. Cats who appear healthy should remain in-place as they likely have a source of food, water and shelter and may be cared for by someone in the neighborhood.
Kittens – Mating season will soon begin as the weather warms. Litters of kittens should only be brought to VCAS whose mother has not returned for them after 6-8 hours – please watch and wait from a distance. Mothers often leave kittens in order to hunt for food and they expect to return to their kittens. Please do not remove kittens if not absolutely necessary. (Ref. Dr. Kate Hurley, Program Director – Koret Shelter Medicine Program – University of Davis)
Lost pet pick-up: VCAS is encouraging those who are reclaiming their lost pet to please call ahead and bring proof of ownership when reclaiming lost pets. (805) 388-4341
Animal Control Officers will continue to respond to public safety and animal welfare calls, but less urgent calls will be deferred until further notice. All Field Officers will attempt to return found animals to their owners. Field Officers will be donning Personal Protection Equipment (PPE) during all interactions with the public.
As stated in a previous press release:
The Simi Valley Animal Shelter remains closed and the Camarillo Shelter is restricting all nonessential on-site and casual visits.
TNR/Community Cat public spay/neuter services are suspended.
All public and community outreach events are cancelled including rabies vaccination clinics.
Pet licenses can only be processed online at www.vcas.us/licensing or via U.S. mail. Payment should be sent to Ventura County Animal Services 600 Aviation Drive, Camarillo, CA 93010
VCAS is committed to ensuring that the highest quality of care is provided to our animals. Our team of highly dedicated staff are on-site to feed, clean, and care for all animals at the shelter. Staff also provide enrichment activities as well as medical care as needed.
We have received information that there are various rumors circulating regarding the potential for euthanasia of animals during the COVID-19 situation. VCAS remains 100% committed to lifesaving activities during these times and we will continue to provide care to all healthy and treatable animals. Despite the challenges facing our shelter due to COVID-19, animals will not be euthanized due to time or space. Please help us to curtail the spread of such rumors.
We continue our commitment to saving animals' lives and reuniting lost pets with their families. If you have any questions, comments or concerns, please call (805) 388-4341, we are here for you.
∙To assist pet owners and shelters affected by the devastating COVID-19 pandemic, the ASPCA ® (The American Society for the Prevention of Cruelty to Animals ®) is launching the ASPCA Relief & Recovery Initiative, a $5 million multipronged strategic relief response to the crisis. The response includes $2 million in grants to animal shelters in critical need of funds and pet food to pet owners who face challenges providing food for their animals.
"In addition to the unprecedented challenges the COVID-19 pandemic has created for people, it is also putting animals at-risk by straining essential owner and shelter resources. Considering the vital role pets play in our lives – especially in times of crisis and stress – it's extremely important to safeguard their health and welfare as much as we possibly can," said ASPCA President and CEO Matt Bershadker.
Added Bershadker, "We are grateful to work with generous donors and the larger animal welfare community who are stepping up, thinking creatively and courageously, and forging new paths to meet this need. Across the world, people are turning to their pets for comfort, and with the ASPCA Relief & Recovery Initiative, we are committed to helping animals return that love and comfort back to their families by working to ensure their health and safety as we weather this crisis together."
Emergency Relief for Shelters
The ASPCA is launching a minimum $2 million emergency relief fund for shelters that have been hit hard by this crisis. Grants will help shelters fund essential lifesaving services such as basic operations, safety net, adoptions and foster programs, and veterinary services, which are proving to be crucial animal welfare services during this crisis.
Pet Food Distribution
The ASPCA's response also includes the creation of regional pet food distribution centers, starting first in New York City, one of the U.S. cities most severely affected by the pandemic. The centers, provided in partnership with the Petco Foundation, will give dog and cat owners free access to critical food supplies as the outbreak continues to spread.
ASPCA will also operate regional food distribution centers in Miami, Los Angeles, and North Carolina, where the ASPCA has operations. More information about specific locations and dates will be available in the coming weeks.
Petco Foundation President Susanne Kogut said, "At the Petco Foundation, we have been working diligently to mobilize the community to foster or adopt to prevent COVID-19 from becoming a crisis for our pets. We must all come together to support our animal shelters and our community, which is why we're proud to also support this initiative," said Kogut. "The health and safety of pets needs to remain a top concern because they provide vital comfort and companionship to people during this very stressful time."
The COVID-19 relief response speaks to the ASPCA's longstanding commitment to the animal welfare community and people and their pets. In an effort to create better access to crucial services for underserved pet owners and improve the health and welfare of dogs and cats nationwide, the ASPCA has launched programs and partnerships in New York City, Los Angeles and Miami that make veterinary care more accessible and affordable, and continues to develop initiatives to serve the more than 21 million pets living in poverty with their owners nationwide. In North Carolina, the ASPCA operates the ASPCA Behavioral Rehabilitation Center (BRC), a facility dedicated to rehabilitating fearful, under socialized dogs, and ASPCA Spay/Neuter Alliance, the nationally recognized leader in high-quality, high-volume, low-cost spay/neuter training and services.
For more information on the ASPCA's efforts to help at-risk animals, please visit www.aspca.org.
Mutts