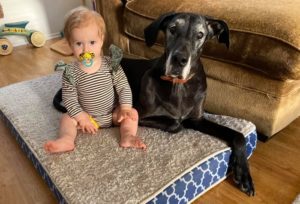 Hi: I'm Lexi, a 12-year-old Great Dane, and this is my best friend Cru.
My favorite thing to do is to hang out with my best friend on my bed while she pets my velvet, soft ears.
Since Cru is so tiny I have found a new purpose in protecting the house and I sniff everyone out before they come close to my girl (of course they need to stay 6 feet away).