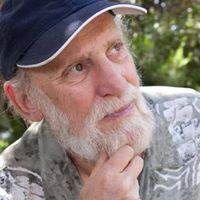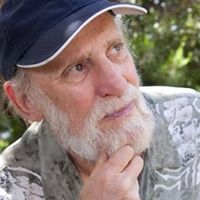 ∙We have a cover article about the new wonderful homeless facility called the ARCH. I attended the ribbon cutting and was impressed with the very large gathering, which included many Ventura city and county dignitaries. It is a joint venture between the city and county. I love the fact that residents can bring their dogs – there is a nice fenced dog area. The facility houses only 55 people, but a suggestion was made to set up tents in the large parking area when it's raining so more people can at least keep dry during bad weather.
Mention was made of council member Neal Andrews who passed away before he could see his dream of a shelter come to fruition. He was constantly trying to provide for the homeless.
I have heard some say, "Why should I work to live inside, and they don't need to?" These are the same people that say, "Get those bums off of our sidewalks and parks." We can't have it both ways. A country like this shouldn't have people sleeping like dogs.
∙I'm certainly sorry to see our first murder in Ventura. The alleged murderer was from Santa Paula. Certainly not happy to see gang members coming here, as has been stated.
What I don't understand is that I thought that there was a three-time strike rule that kept people in prison who commit many crimes.
The Ventura County Superior Court records shows that the murder suspect, Raymond Bolanos has prior convictions for carrying a concealed firearm, gang enhancement and a hit and run.
I thought that there was a three-time strike rule that kept people in prison who commit many crimes.
Another suspect, Julian Nunez, was arrested for a parole violation warrant and has prior convictions for carrying a concealed weapon, possession of a firearm by a felon and battery with serious injury. And a third suspect, Stephanie Sanchez, has a prior conviction for possession of a loaded firearm.
And in another case (see police reports), suspect Flores was arrested for burglary, possession of stolen property, and felon in possession of ammunition. Flores has been convicted of narcotics offenses, theft, forgery, burglary, vehicle theft, possession of a stolen vehicle, assault with a deadly weapon on a peace officer, and felony resisting arrest.
∙Freelance writers and newspaper carriers (that might be me) would be exempted from a broad new California labor law that aims to give wage and benefit protections to people who work as independent contractors (the law requires that many workers be treated as employees rather than independent contractors).
The measures face an uphill battle in part because they were introduced by a Republican, Sen. Patricia Bates of Laguna Niguel, in a legislature dominated by Democrats who support the labor law, and because the law's author opposes at least one of the rollbacks.
∙Per the CAPS Media Center's article in this issue, the local community radio station KPPQ-LP is celebrating its third birthday. I previously hosted a program on the station, but time would not allow me to continue with it in a manner that I wished. It was great fun, and I recommend you should consider pursuing your own show. On Sunday, February 9, the station they will have an Open House where you can tour the facility and learn more about starting a show (along with saying hi to me).
∙According to a report presented to the City Council, the city is expecting a surplus of about $200,000 in its $120 million general fund for the 2019-20 fiscal year. This isn't much surplus so the city must balance its budget. The council will have to decide on some combination of spending cuts, revenue increases and money out of reserves before the new fiscal year starts on July 1.
City Manager Alex McIntyre told the council, "Some level of cuts to city spending and services seems likely. The city's ability to raise revenue quickly is limited, and spending from reserves should be a last resort, undertaken only when there's a clear path out of using reserves."
∙The world experienced near-record global temperatures in 2019, federal climate scientists said. The year capped what the scientists said was the warmest decade in modern times.
∙How ironic – a 4-year-old Indiana boy died after he was accidentally shot with his father's gun while the two were play wrestling. The child, Tripp Shaw, and his father were playing on a bed. The handgun, which had been concealed on the small of the father's back, fell and discharged one bullet.
∙Just imagine that you have a 16-year daughter who is so amazing that Time magazine named her (Greta Thunberg) their "Person of the Year." And then, your president, a climate change skeptic who has claimed it is a "hoax," texted it was "so ridiculous" that Time named Thunberg their "Person of the Year." Greta must work on her Anger Management problem, then go to a good old-fashioned movie with a friend. "Chill Greta, Chill!" I think that he is the one that should chill since a 16-year old can disturb him this much.
Trump also said to cheers from the crowd, "I'm also approving new dishwashers that give you more water so you can actually wash and rinse your dishes without having to do it 10 times — five, six, seven, eight, nine, 10. Anybody have a new dishwasher? I'm sorry for that. I'm sorry for that, it's worthless. They give you so little water. You ever see it? Air comes out. So little water." He claimed that people are forced to take plates out and wash them "the old-fashioned way."
Good grief. Is this really an issue that the President of the United States should be concerned with. Wonder when the last time was that he actually ran a dishwasher?