Movie Review by Cindy Summers
Maleficent: Mistress of Evil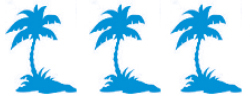 Maleficent: Mistress of Evil is the sequel the the 2014 Disney box office hit, and centers around Aurora's planned wedding to Prince Phillip, which would help to bring peace between fairies and man and bring together the kingdoms of Ulstead and the Moors. Though this seemed great cause for celebration and supported by King John of Ulstead, Queen Ingrith was not pleased with their plan to marry and set out to undermine their upcoming wedding through ruthless and diabolical deeds. Released by Walt Disney Pictures, Directed by Joachim Ronning, Written by Linda Woolverton, Micah Fitzerman-Blue and Noah Harpster and Starring Angelina Jolie as Maleficent, Michelle Pfeiffer as Queen Ingrith, Elle Fanning as Aurora, Harris Dickinson as Prince Philip, and Robert Lindsay as King John.
A call was sent out throughout the land to attend a grand celebration at the castle of Ulstead to honor the upcoming marriage of Aurora and Prince Phillip, but when the fairies and other forest beings came it was actually a trap set by Queen Ingrith to kill them all.
Quite by accident, Maleficent discovers the Dark Fae, which is the hidden kingdom of her original people, and learns that she is the last of the Dark Fae to carry the Phoenix power of those born in her bloodline. It was up to Maleficent, with the aid of Aurora, Prince Phillip and the Dark Fae to rescue them all, though it took Maleficent channeling her Phoenix power to win the battle.
In the end it's discovered that the Queen Ingrith actually poisoned the King and admited to making up a story to demonize Maleficent, who was not guilty of any wrong doing, but a hero in a sense that served as godmother and raised a human child Aurora making her Queen of the Moors in an effort to aid in bringing peace between Ulstead and the Moors.
Maleficent: Mistress of Evil is quite the visual spectacle and viewers will easily find themselves lost in the realms of the Ulstead kingdom and the fairy forest. It also has many wonderful lessons regarding acceptance of diversity, the power of peace, and the importance of family however it is defined, and uses clever humor and witty dialog to keep viewers entertained throughout.
Rated: PG (for intense sequences of fantasy action/violence and brief scary images)
118 minutes