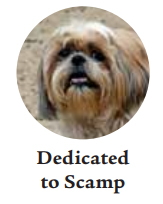 ?SPAN Thrift Store is providing $10 spays and neuters for low income households with cats and dogs.
Two upcoming clinics are:
Thursday, October 31st at SPAN Thrift Store parking lot 110 N. Olive St. (behind Vons on Main), and a second at Albert H. Soliz Library – El Rio, 2820 Jourdan St., Oxnard, 93036 on Wednesday, November 6th. Please call to schedule an appointment (805) 584-3823.
?As the National Weather Service issues its first Red Flag Warning of the season in Ventura and Los Angeles counties, where winds of 50-plus mph are expected to mix this week with single-digit humidity, the Humane Society of Ventura County is sounding the alarm to pet owners of an ongoing reality: Natural disasters can strike at any time, so be sure to have an emergency plan that includes your pets.
The Ventura County Fire Department also is urging people to be ready for a disaster at any time. "Being prepared in advance is greatly preferred," said Mike Des Forges, public information officer for the VCFD, "rather than attempting to make arrangements and gather your belongings after you've been ordered to evacuate."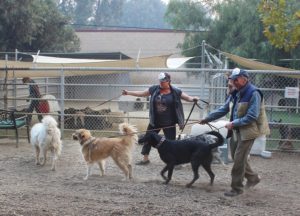 During the devastating Thomas, Hill and Woolsey fires and floods that ripped through Ventura County in the autumns of 2017 and 2018, the Humane Society of Ventura County opened its doors 24/7 to offer assistance to families with pets evacuated in the unprecedented natural disasters. At those times, the HSVC sheltered hundreds of evacuated animals at its property in Ojai, until their owners could bring them home.
In advance of this year's fire season, the HSVC has increased its capacity for animal intake as well as outfitting its fleet of trucks, vans and stock trailers with equipment and supplies. "It's one of those situations where we plan for the worst but hope for the best," said HSVC Senior Humane Officer Tracy Vail.
The HSVC offers sanctuary for displaced pets as well as temporary crates, kennels, pet food, ID tags and other supplies for those in harm's way. "We will also send out our Equine Rescue Teams to assist with animal evacuations at the owner's request," said HSVC Shelter Director Jolene Hoffman. "Our primary concern is for the safety of people and their pets, so please do not hesitate to take your pets to an animal rescue center in the event of an emergency."
Greg Cooper, director of community outreach for the HSVC, noted the obvious challenge of budgeting for disasters, since they're impossible to predict. Ongoing financial support from the community has been crucial in helping the nonprofit HSVC offset the sudden costs incurred for its services during times of distress, he said.
"We offer disaster relief services free to those who are evacuated because we know it's more important to find safe refuge than to worry about the cost," Cooper said.
For more information on the Humane Society, including how to help, visit hsvc.org.
?Here's an evacuation checklist for pet owners, from the Humane Society of Ventura County:
ID your animals: All pets should be microchipped and always have ID tags affixed to their collars with up-to-date contact information. Pet Tags Save Lives, remember that, as it is very important to keep your pet's life safe, so they come back home to you every day.
Involve your neighbors: Plan in advance to have your neighbors assist with the evacuation of your pets in case you are away from home.
Pre-pack: Keep a go-bag for each pet, to include five days of food and water, medications and vet records, leash, collar, ID tags, harness, and photos of you and your pet together. Have available a crate or carrier – labeled with your name and contact information – to transport your animals and keep them safe. Bring litter and a disposable litter pan if you have cats and spare poop bags for your dogs.
Find a shelter: Evacuation centers often don't allow pets, so it's important to know the local animal shelters, rescues and county facilities that will take in pets in the event of an emergency. Find out in advance about each shelter's requirements for taking in animals.
Be in the know: Keep informed of the happenings in your community before, during and after an emergency, through the radio, TV, computer or phone. Be prepared to adapt quickly to new information and news that could affect your personal circumstances.
Reenter slowly: After a disaster, your home and neighborhood may be very different. When you return, it's important to keep a close eye on pets and don't let them roam loose. The break in routine can be disorienting to your pets so be patient during their transition back to normalcy.
The American Kennel Club offers tips to keep your dog safe if disaster strikes
WHAT: Emergencies are often unexpected and happen without notice. From fires and floods to hurricanes and earthquakes, the worst can and does happen to dog owners all over the country. Just like you have a plan in place for humans, you also need a disaster plan for your dog:
• Have a pre-evacuation plan. During an evacuation, you'll have very little time to decide what to take. The last thing you want to worry about is what your dog will need.
• Put together an evacuation checklist. Make sure anyone who watches your dog will know where to find your dog's food, medications, medical records, leash and crate.
• Create an easily accessible and waterproof tote with emergency supplies that you can access at home, in the car, or grab-and-go if you need to evacuate.
• Remember to fill waterproof containers with a week's supply of food, medications, and drinking water. Include a back-up leash, collar, ID tag, as well as extra food and water bowls. Have a sturdy, safe, and comfortable crate or carrier ready for easy transport.
• Have a record of your dog's up to date medical information, especially his microchip. Make sure you have all necessary information written down and ready to go in case of an emergency. This includes vaccination and medical records, proof of ownership, veterinarian contact information and insurance information.
By Hanna Netisingha
With winter's dry air and cold temperatures, it's no wonder everyone-including your furry friends-has dry skin! But unrelated to the weather, dry and itchy skin caused by allergies is a very common chronic problem in animals year-round. Dr. Clarissa Souza, a veterinarian in the dermatology service at the University of Illinois Veterinary Teaching Hospital in Urbana, says pets with allergies come to the hospital every single day.
According to Dr. Souza, the three major causes of allergies are external parasites, food allergies, and environmental allergies. When a pet is seen by the dermatology service at the Veterinary Teaching Hospital, steps are taken to discover the source of the itchiness.
For dogs and cats allergic to ectoparasites, the consistent administration of medications to prevent flea and tick infestations will keep these animals comfortable. If food is the allergy cause, special diets will be recommended in order to avoid flareups.
Food puzzles for cats provide obstacles and encourage natural foraging behavior, according to feline researchers from UC Davis who authored a new study about the puzzles and their impact.
The puzzles can be any object that holds food and requires the cat to figure out how to get it, according to a news release from UC Davis. Food can be hidden inside a ball that has to be rolled to release a treat, or inside cups or stuck in ridges on a stationary mat, requiring the cat to use its paw to fish it out. The puzzles come in all shapes and sizes, the release said.