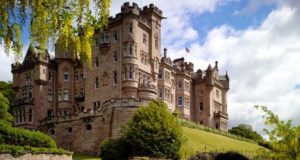 Senior News Line
by Matilda Charles
Aging in place means that we remain in our home as we get older. Many of us want that … to stay where we're comfortable and things are familiar. With enough advance planning and a few changes, it's possible, but it means anticipating what our needs will be as we face the challenges of age.
For example, if you know you'll be staying in your home, there are some things you'll need to do in advance, basics like moving the master bedroom to the first floor, making the outside safe with better lighting and adding grab bars in the shower.
What about all the daily tasks you'll no longer be able to handle — driving and mowing, meals and shopping — that you'll need to hire others to do.
But what if you want to move first because your current environment isn't what you'll need?
Many of us are moving to aging-in-place communities. They're loaded with amenities to keep us happy and healthy: libraries, grocery stores, buses and rides, lawn services and maintenance, meals in a dining room if desired, medical facilities, clubs, churches, classes — and the ability to upgrade to an assisted-living situation should it become necessary.
If you're just now at the thinking stage, consider signing up for AARP's free e-newsletter, Livable Communities (www.aarp.org). While it's aimed toward community leaders and residents, it will give you some ideas about things you might want or need.
Look at the National Association of Area Agencies on Aging website (www.n4a.org) and put in your ZIP code to find aging resources near you. Call one or two to get more information. Ask for any to-do lists they have for aging in place.
Aging in place can work, but you need to plan for it.
(c) 2019 King Features Synd., Inc.