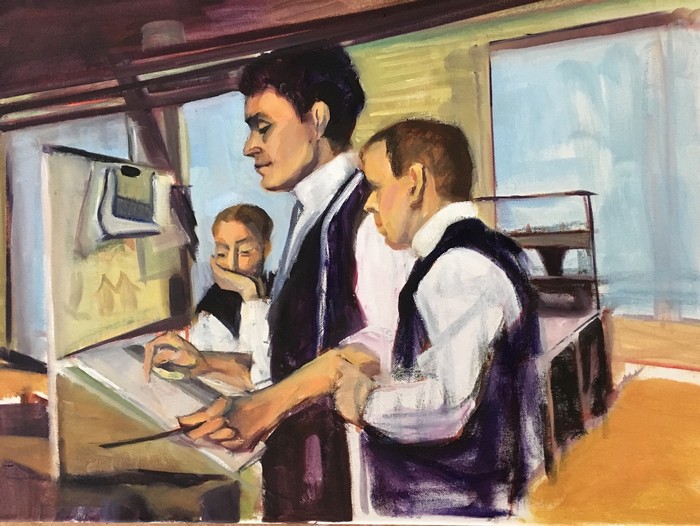 "Troubles II," a solo show by Veronica Walmsley Lambert, and a Buenaventura Art Association members' show titled "Stories II" will run Sept. 26-Oct. 20.
Lambert will be at the gallery for a "meet the artist" event from 2-5 p.m. Sept. 28 during ArtWalk Ventura 2019, and she and other BAA artists will attend a First Friday reception 6-9 p.m. Oct. 4.
In paintings, assemblage and collage works, Lambert expresses her fascination with the human face and the symbolism in human culture.
Though fun and whimsical at first look, her assemblages also bear satirical undertones that reference social, cultural and political events.
In "Stories II," BAA members will continue exploring the correlation between artworks and the inspiration for them.
Normal operating hours at Buenaventura Gallery, in Studio 30 at Bell Arts Factory, 432 N. Ventura Ave. are 11 a.m.-4 p.m. Thursdays through Sundays. For more about the 65-year-old nonprofit artists cooperative and its programs, visit www.buenaventuraartassociation.org or call 805-648-1235 during gallery hours.