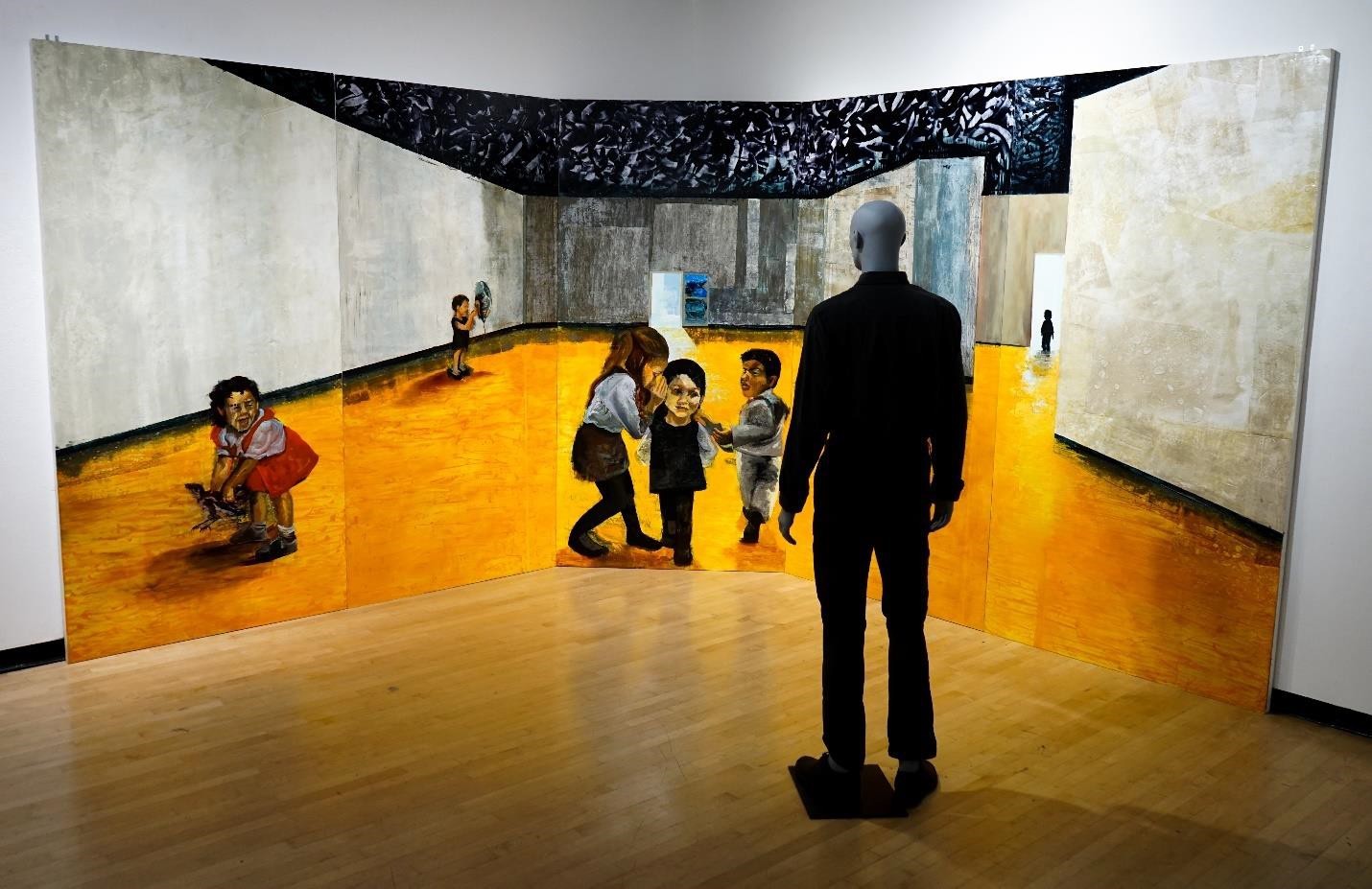 Studio #79 at the Bell Arts Factory in Ventura is half filled with an 8-foot-tall installation called Prism, an immersive installation/painting that captures the inner child.
This ambitious piece was created by Aliza J. Bejarano, 29, freshly graduated with a BFA from California State University Long Beach with three years of experience in curatorial work based out of Los Angeles, and over ten years in drawing and painting.
Her art comes from insight of a tumultuous history; she has recently published the first of a series of books about one of those traumas – running from the shooter in Nice, France on Bastille Day. The book is available on Amazon, Running and Tumbling, Volume1: The Shock.
She also conducts figure drawing classes.