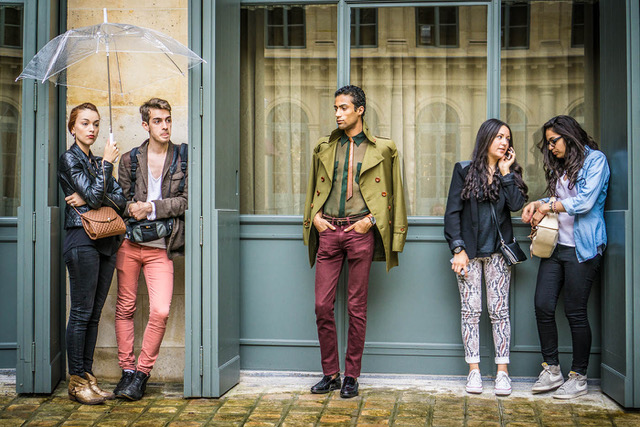 The Ojai Photography Community welcomes master photographer and educator Christopher Broughton, presenting "Approaches to Street Photography" on Tuesday, September 17, at 7 p.m. in Help of Ojai's Kent Hall, 111 W. Santa Ana St., Ojai. The general public is invited to attend this free event.
Broughton's passion for street photography developed during his twenty years as a professor at Brooks Institute. From 2012 to 2016 he led summer sessions in Paris. In his presentation he will share his extensive experience in this genre, breaking down his practice into fifteen key approaches that can be applied to any street from Ojai Avenue to the Champs Élysées.
A nationally and internationally exhibited photographer, Broughton's work is in the permanent collections of the Santa Barbara Museum of Art, the Toledo Museum of Art, the Crocker Art Museum, and the Quincy Art Center.
For further information on Broughton, visit: https://www.christopherbroughton.com
For information on his street photography workshop, go to:
https://www.ernestbrooksfoundation.org/workshops.html
The Ojai Photography Community, which is devoted to inspiration, camaraderie and education, meets on the third Tuesday of each month, February – November. Monthly free presentations are part of the group's community service and education outreach. http://www.ojaiphotographycommunity.com/index.html