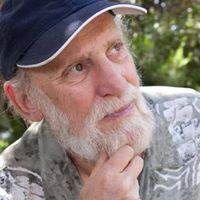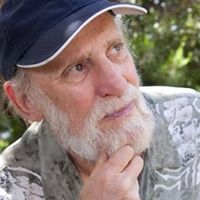 ∙ Okay, I have changed my mind for the last time (soft promise). The Breeze is non-political except for my comments and possibly the "Mailbox" letters. Perhaps when I speak about Trump I should put "Trump comments included" above my article, so Trump supporters don't get upset. As always, if you disagree let us know at [email protected]
∙Per our cover story, long-time City Councilmember, Neal Andrews, has passed away. He very often was the only no vote on the City Council. I respected that but seldom agreed with him. He did follow his beliefs, however.
Also, on the cover is an article about current City Mayor, Matt LaVere, announcing his intent to run for County Supervisor (perhaps inspired by Steve Bennett who followed the same path).
He told me, "I love being Mayor – it truly has been one of the great honors of my life. And I still have a lot I want to do in the next 16 months as Mayor. But it is exhausting if you do it right, and so I'm ready for my next challenge."
Great that he is willing to take this next step to continue his service to the community.
∙Congratulations to daughter Staci Brown, our local MADD Program Specialist, for her presentation at a recent City Council meeting to two Ventura police officers for their contributions to reducing DUI problems. She, and Mayor Matt, presented them with MADD pins.
∙ And more congratulations to Ventura Breeze staff member Mary Thompson for winning first place at the Fair for her Olivas Adobe booth.
∙ There have been more mass shooting deaths than days counted so far this year.
The Gun Violence Archive, a not for- profit organization, defines mass shootings as incidents in which four or more people were shot or killed. In 2019, more than 520 people have died in mass shootings and at least 2,000 have been injured, according to them.
I understand that people kill people and not guns, but when 10 people can be killed, and dozens injured in 30-seconds, it's so much easier using a gun.
∙As of July 31, ownership of the VCReporter went to Times Media Group, a corporate media company based out of Arizona. Publisher David Comden has been removed. Lots of luck to David for the future. Maybe he wants to become an account executive for the Breeze.
∙Any women in Saudi Arabia over 21 can now obtain, renew and use a passport for travel. They no longer need permission from a man. New regulations also allow them to be a head of household and register births, deaths, marriages and divorces, and have custody over minors. I certainly hope that Saudi men can handle having complete control removed from them.
∙The California Transportation Commission has allocated $52.3 million for new paving for some lanes on a stretch of Highway 101 in, and near, Ventura. The project will improve 21.6 "lane miles" in our area. Work is expected to start late next summer so you don't need to take short-cuts quite yet.
∙ The Food and Drug Administration (FDA) has ordered 44 vaping products, including items sold for hookahs and e-liquids, to be pulled from shelves in the United States. These products can't be legally sold, according to the agency, because the companies behind them do not have the proper marketing authorization. The news arrives amid the FDA's ongoing investigation of a possible link between vaping and seizures.
I love it when some vape users defiantly blow huge amounts of smoke in the air to show how cool they are.
∙An attorney says a Montana man charged with assaulting a 13-year-old boy who refused to remove his hat during the national anthem believed he was doing what President Donald Trump wanted him to do (I thought that the devil made him do it).
Speaking of Trump, he joked about his rally crowd sizes while visiting victims of the mass shooting in El Paso, Texas, according to a video obtained by CBS affiliate KDBC. Speaking to medical professionals at a hospital where victims were being treated, Mr. Trump compared the crowd size at an El Paso rally in February to that of presidential candidate, Beto O'Rourke.
Mr. Trump praised the medical officials treating the victims, telling them, "They're talking about you all over the world." He then pivoted to boasting about the attendance at his February rally and mocking the relatively small size of the counter-rally held by O'Rourke.
"I was here three months ago," Mr. Trump said. "That place was packed …that was some crowd. And we had twice the number outside. And then you had this crazy Beto. Beto had like 400 people in a parking lot, they said his crowd was wonderful."
What can I say? This is so sad that it speaks for itself.
∙The federal government has continued to separate migrant children from their parents despite court orders that was meant to reduce this practice. Some families are being separated never to see each other again. And some kids are even dying. I know that some people will say "it's the parent's fault for being here illegally, so blame the parents."
Even if this is true you can't punish little kids because you think that their parents are stupid – lots of parents are stupid.
∙From the Associated Press: "Davon Jones doesn't have to look far to see the irony in President Trump's tweets saying that Baltimore is a rat and rodent infested mess. His apartment, owned by the President's son-in-law, has been invaded by mice since he moved in a year ago."
"Jared Kushner's family real estate firm owns thousands of apartments and townhomes in the Baltimore area. Residents have complained about mold, bed bugs, leaks and plenty of mice and they say management appears in no hurry to fix the problems."