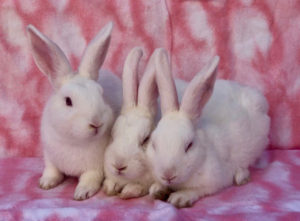 Marcia, Jan, and Cindy (A710038, A710050, and A710054) arrived at Ventura County Animal Services in May as part of a group of 59 bunnies that all came from the same home. That group included 34 baby rabbits that went immediately into the care of VCAS Bunny Brigade foster families until they would be old enough to be spayed or neutered.
Adopt program allows families to take home one or more of these baby buns as 
fosters while they are still too young to be officially adopted. To meet these adorable babies and learn more about this program, please visit VCAS at 600 Aviation Drive in Camarillo and ask for ID #s A710038, A710050, and A710054. For details about adoption hours, offsite events, rabbit supplies, bunny nail trims, and compatibility dates, visit facebook.com/VCASBunnyBrigade.
---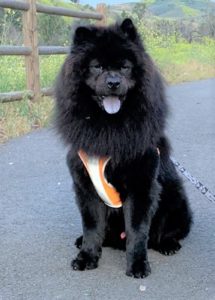 Hi: I'm Floki a stunning Chow who is in need of a loving home. I was rescued from someone who was abusing me, but my rescuer is moving out of the country and I cannot go too. Thankfully C.A.R.L. is giving me a chance to find my forever home.
I'll need time to get to know you and once I do, I'll be very loyal to you. I like being spoken to lovingly and sweetly.
I need an adult only home with someone who has Chow experience. I enjoy playing with other dogs, but it's unknown how I'd do with cats.
I know basic commands and walk well on leash. If you're looking for a sweet dog and can give me a calm structured environment with consistent training, stop by and meet me. Canine Adoption and Rescue League C.A.R.L.