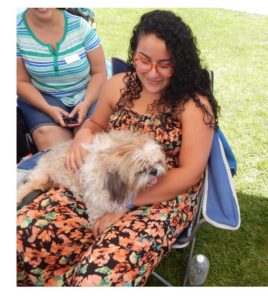 Isabella Kress is a recent Culinary Arts and English Education graduate from Cerritos College. She will be continuing her educational journey as an English Education major with emphasis in Creative Writing at California State University, Long Beach Fall 2019. She recently placed as the 1st place winner of Cerritos College's 15th Annual "Falcons Out Loud" Poetry Competition in 2018. When not writing poetry, Isabella enjoys cooking, traveling, singing, salsa dancing, and visiting family and friends in her hometown, Ventura. What started as only one poem for a creative writing class inspired her to create a collection of real, raw poetry that is Moonlight Reflections.
With one's darkness, also comes light. Moonlight Reflections is a series of short poems split into two sections (Engulfed in the Darkness and Embracing the Light) that discuss the often dark struggles of poisonous relationships, loneliness and self-acceptance, and illuminate the triumph of overcoming hardships, finding inner peace, and learning to love again. Moonlight Reflections is for those who have loved and have lost, who have faced hardship, but are still moving forward, and those who are broken, but ready to begin healing. May this short, yet powerful collection bring you comfort and a sense of peace as you find your light within life's darkness.
Moonlight is now available for purchase on Amazon.com.
Isabella is the daughter of Ventura Breeze Assistant to the Publisher Ana Baker