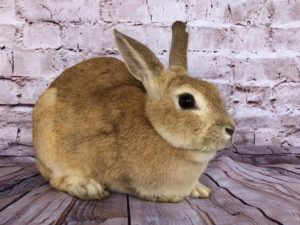 Adoptable Meadow is one of 59 bunnies who came to Ventura County Animal Services from the same household. VCAS officers, staff, and Bunny Brigade volunteers sprang into action when the owners sought help, setting up cages for the adult rabbits and finding foster homes for over 30 babies.The adult rabbits like Meadow are now spayed or neutered and available for adoption. facebook.com/VCASBunnyBrigade. Ventura County Animal Services – Camarillo location – 600 Aviation Drive
Meadow A710029
---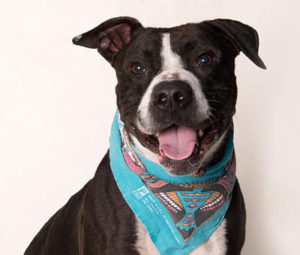 Hi: I'm Adolfo a handsome and smart 5-year-old American Staffordshire Terrier X who was rescued from Animal Services. I know my breed gets a bad rap, but I hope you'll stop by to meet me as you're sure to fall in love and want to take me home.
I love playing fetch and know many commands – sit, stay, roll over to name a few. I'm playful, focused and treat motivated.
I need a home with no small dogs and possibly no cats too. Since I can jump pretty high, I may do best in a home with no small children as I may accidentally knock them over.
While at VCAS, I was able to participate in the Dog Genie's Nose Work class and in Mutts Manners and I was doing well in both classes. I was well liked by their staff and volunteers too.
Canine Adoption and Rescue League C.A.R.L.CARL Adoption Center-call 644-7387 for more information.