Hi: I'm Elvis a handsome Chow X rescued from an LA shelter. I'm grateful to C.A.R.L. for giving me a chance at finding my forever home.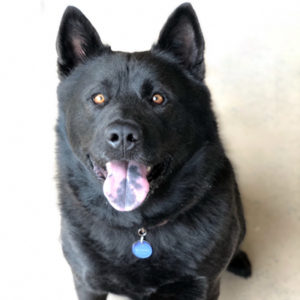 The LA shelter thinks I should go to an adult-only home with someone experienced with my breed and as the only pet in the home.
I'm house trained and learning to walk on leash. If you visit the C.A.R.L. website, carldogs.org, you may view a video that the shelter made showing me play fetch and learning some basic commands too.
I hope it's not long before they say "Elvis has left the building." Canine Adoption and Rescue League C.A.R.L.CARL Adoption Center-call 644-7387 for more information.
---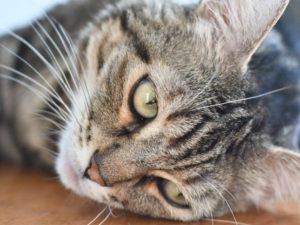 Spazz (A696873) is a very sweet kitty, with a bit of a feisty streak! She is very independent, and will find you and let you know when it's time to give her head scratchies and attention!
Spazz gets along great with other kitties. Spazz is litte box trained, microchipped, spayed, de-wormed, and fully vaccinated. Please stop by VCAS in Camarillo and meet Spazz today! Ventura County Animal Services – Camarillo location – 600 Aviation Drive