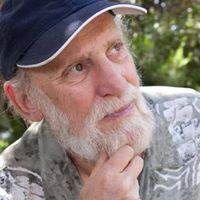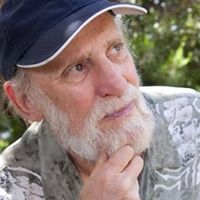 ∙Okay, no kidding no more Trump comments from me. Reader's comments are always welcome.
∙I received the following email from a reader.
Hi Sheldon –
Your last issue suggests that "Easter". "Christian". "church" are not part of your vocabulary.
My response to the reader was, "How? What did I say? Please explain further."
His response: "Nothing about Easter / Passover services, Easter activities, church / temple schedules for Easter / Passover. There was an Easter sunrise service at the beach – annual event."
First it went from Christian to include Passover, that's okay. My response to him, and all readers is, we can only publish information that we receive regarding events. If you have an event, send to [email protected].
∙I lost a lifelong friend, Chuck Cecil, who has been part of my life for 60 years, although I just met him about 5 years ago. Any jazz fan will know Chuck whose radio show "The Swinging Years" had run for more than 50 years (see the cover story.)
A few years ago, I heard that Chuck was living in Ventura, and I managed to contact him and visit him at his house in midtown. It was a museum of jazz and the big band sound. Thousands of vinyl records and signed photos of every singer, band leader, and musician in the jazz world.
He and wife Edna were an amazing couple, always holding hands and calling each other honey and sweet heart after many-many years of marriage. A couple of love doves.
∙A teenager died when he was struck by a train in Ventura. The incident happened on the tracks near Hurst Avenue and Ocean Avenue, according to a Union Pacific official. The 17-year-old male from West Hills was struck by a southbound Amtrak Pacific Surfliner train. Authorities say that his death appears to be a suicide.
Immediately, some accused the City Council because Union Pacific had removed their fences that kept people from crossing over the tracks. These fences were owned by Union Pacific and were on their property. They removed them because of the opposition to the fences by some folks living in midtown who crossed over the tracks to get to the beach.
The City Council certainly gets some things wrong, but this wasn't one of them. Can't blame them for everything
∙Rodeo Road, in the Baldwin Hills-Crenshaw neighborhood in Los Angeles has been renamed for President Obama. Will republicans take longer routes in order to not drive on Obama Road?
∙After over 50 years as a landmark, the Arby's sign that was at the old location on Main Street at Mills Road was cut down after Arby's moved to a new location.
This was really sad because there were sign museums that wanted to save it.
The work was done without a required demolition permit. Hopefully someone at least gets fined.
∙Congratulations to Adam and Josh for finally getting the Planning Commissions unanimous approval for their proposed jazz club, The Grape Jazz Club, located by Community Hospital. As soon as they obtain their building permit, construction can start.
Rumor has it that the old Hong Kong Inn (where they have been set-up while obtaining approval for new location) might become the Baked Potato Jazz Club.
The Baked Potato Jazz Club has been the home venue for some of the greatest musicians since 1970. If we end up with two jazz clubs that would be wonderful and could draw even more well-known performers (and jazz fans) to Ventura.
∙ When "A Country Fair With Ocean Air" opens on July 31, the cost to park at the fairgrounds will increase from $10 to $15. Parking during other events will go from $5 to $8.
The increase comes as the board that oversees the Ventura County Fairgrounds voted at its last meeting to raise the parking as part of approving the 2019 budget. Fairgrounds Executive Director Barbara Quaid said the fair is "spending over $140,000 on buses to bring you here for free. There's so many places you can park and take the shuttle."
Most don't understand that the fairgrounds is actually the 31st District Agricultural Association, otherwise known as the Ventura County Fairgrounds, a state agency overseen by an appointed board of directors and not a part of, or run by, Ventura. The board is exploring ways to increase revenue and reduce expenses.
Free admission days allow about 22,000 to attend the fair for free. Eliminating the fair parade has been one way of reducing costs.
∙A count of Orange County's homeless population found nearly 7,000 people that are in shelters or on streets. Significantly more than the last count in 2017 is the County struggles to deal with the issue.
From the LA Times; "Jails across the nation are crowded with mentally ill inmates who are there because of a broken promise. Over the course of several decades, states closed mental hospitals and vowed to replace them with community based psychiatric treatment and housing, but the treatment and housing failed to materialize." Many of the mentally homeless that you see are a result of these actions.
∙New cameras in some retail stores are gauging your facial expressions to determine your age, gender and even buying habits to personalize your buying needs and show the product's you want on screens. This, of course, raises some privacy issues. So, to confuse them, look grim when you're buying something you want and look happy when it is a product you're not interested in, then you can have the last laugh.