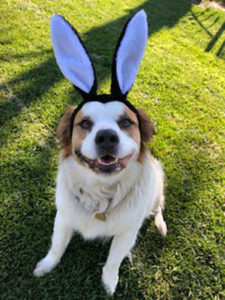 Hi, I'm Justin an Australian Shepherd / Spaniel X who is in need of a new home.
I'm a great dog, but I bond with people and can become protective of them. I need an experienced owner who can give me the structure and consistency that I need so I can relax and enjoy life. I didn't react at all to the stray cats at C.A.R.L.'s Pet Care Center, so I might be ok with a cat.
I've been in playgroups at the kennel with dogs my size and I was tolerant of dogs who came up to me. I did not show any signs of aggression. I am more of an observer. I do not initiate play or join in playing. I seem to prefer women over men.
I'm ready for Easter and my new home. Could that home be yours? Canine Adoption and Rescue League C.A.R.L. CARL Adoption Center-call 644-7387 for more information.
---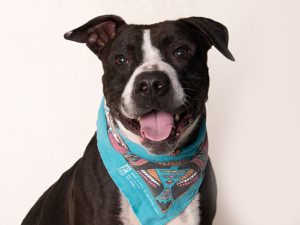 Adolfo is not just another handsome face; he is also 50 pounds of affection, energy and goofiness.  He is 5 years old, but most folks assume is much
younger because he is so puppy like. Adolfo loves, loves people and he wants one or more of them to call his own. He knows his commands of "sit", "down"
and "roll over", which he usually does all at once!  He is a very smart boy and anyone who adopts him will find it easy to train him. Come meet this silly dog in kennel # 40 at VCAS. Ventura County Animal Services – Camarillo location – 600 Aviation Drive