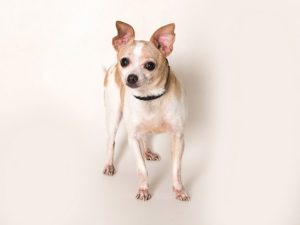 This little guy, Argo has been in our shelter for 100+ days. Why, you ask? Because he convinced our staff and adopters that he hates everyone! He even bit the one lady who tried to adopt him while she was putting a sweater on him. (Naughty Argo!)
That being said, one of our Behavior Team members took him home and gave him a soft bed. One week later and he is a total love! She found out that he is house trained, quiet, will sleep in a crate, likes to hike, gets along with all the dogs he has met, ok with cat, jumps into the car on his own, looooves belly rubs and affection. But you must wait to earn his trust.
Ventura County Animal Services – Camarillo location – 600 Aviation Drive
Argo A699200 Find Argo in kennel 80!
---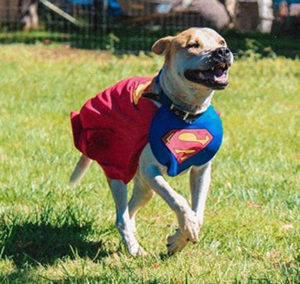 It's a bird. It's a plane.  No, it's me, super Max an outgoing Cattle Dog mix in need of a new home. My parents need to take care of an elderly family member who needs daily care. I wish I could stay and they do too, but unfortunately I cannot.
I'm good with other dogs, so if you have a fur baby in the home already, please bring him/her along so we can do a meet and greet. I'm also good with cats.  Although I'm good with children, I bond quickly with one person and become protective, therefore I need to go to an adult only home with dog experience and with someone who is willing to continue my training. I love being around my people and want to be a part of what is going on. I'm house and crate trained and will whine and climb up on you if I have to go out. I'm used to having someone home periodically during the day. I just want to be loved and to give love. Please stop by and meet me, I'll be waiting. CARL Adoption Center-call 644-7387 for more information.