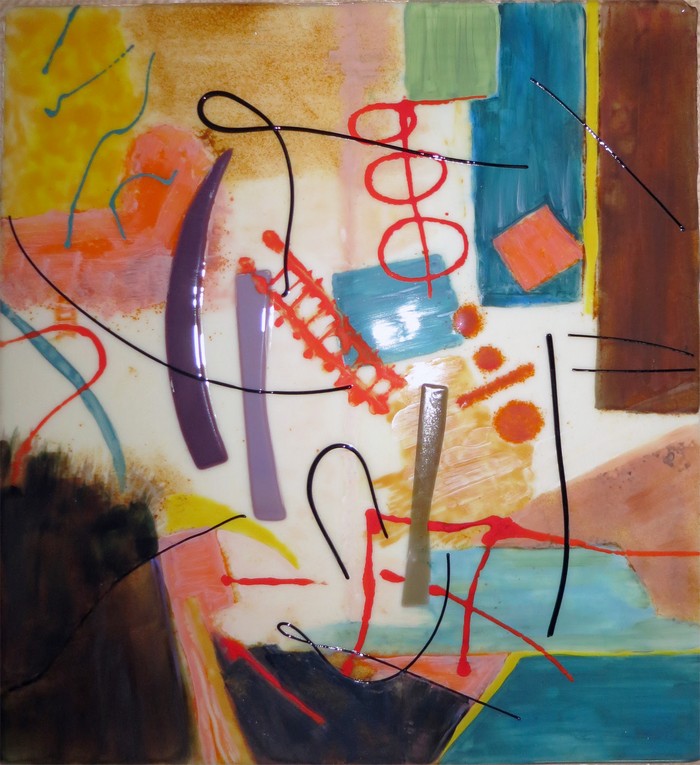 The Museum of Ventura County is honored to host the new exhibit Broken: A Holocaust History in Fused Glass, on display until April 27, in the Community Gallery.
"My parents' stories were incubating in my soul", explains artist Frances Elson. The desire to frame her parents' experience in the Holocaust and their family's displacement in numerous immigration camps as lessons for others mended perfectly with the artistic medium of fused glass.
The exhibit consists of six beautifully detailed and touching glass panels, as well as a book of poetry by Frances Elson's sister, a memoir to her great-uncle, a compilation of Cantorial and Yiddish music, and much more.
In support of Broken: A Holocaust History in Fused Glass, join us at the Museum of Ventura County in the Martin V. and Martha K. Pavilion on Sunday, March 24 from
2 – 4 p.m. for Women's Stories from the Holocaust, a panel discussion featuring Celina Biniaz, Inga Boldt, Lee Edwards, and Frances Elson. Donna Granata, Executive Director of Focus on the Masters, will moderate this moving and hopeful discussion focused on themes of family, love and survival. Admission is free for museum members, $5 for nonmembers.
"Fran Elson's powerful tribute to her family will be shared in a compelling and affirming Gallery tour and presentation", explains Denise Sindelar, Programs Director at the Museum.
For more information on the exhibit and museum events, visit venturamuseum.org or call (805) 653-0323.