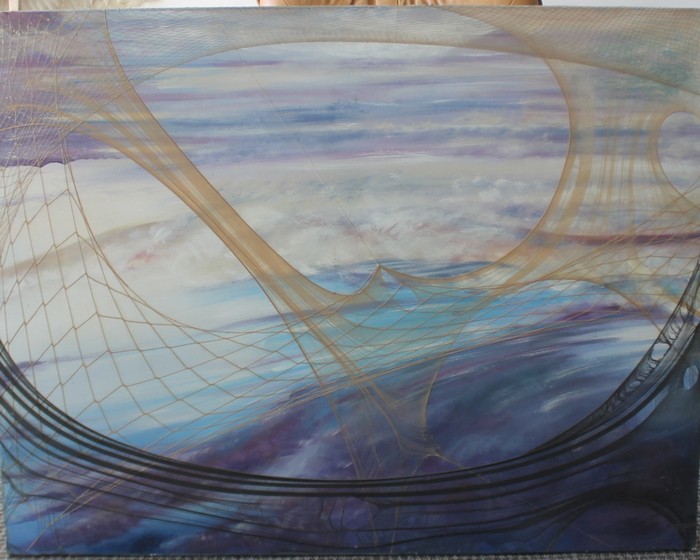 Trisha van Cleef's paintings are very complicated and take a long time to complete. She uses diverse materials including adhesives, found objects and a variety of paints and varnishes. She particularly enjoys mixing several different kinds of paint or varnish together just to see what happens. Some very interesting bubbling and crazing effects come from this.
Her paintings have been used on several CD covers. The highlight for her was being invited to be the third girl in the "Sonja, Lisa & Trisha" art show in downtown L.A.
Trisha shares a studio with Paul Whitehead at 110 N. Olve St, Suite R (behind Vons at Main and Ventura). They have shared galleries for a long time and are longtime friends.