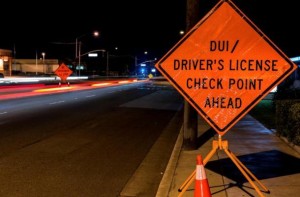 The Ventura Police Department Traffic Unit conducted a DUI/Driver's License Checkpoint on Dec.28, The checkpoint was established at 9:23pm and screened approximately 862 vehicles traveling eastbound on Main Street from Callens Road. 3 drivers were arrested for DUI during the checkpoint.
One driver was arrested for 23152(a) and (b) CVC, 2800.1(a) CVC with a blood alcohol level of .20 BAC, one arrested for 23152(a) CVC and elected to provide a blood sample, and one arrested for 1203.2(a) PC and 23154(a) CVC with a blood alcohol level of .05 BAC.
The following is a list of additional enforcement activities during the Checkpoint:
460 Vehicles screened
12 Standard Field Sobriety Tests
1 Driver cited for being suspended (14601.1(a) CVC)
3 Driver cited for being unlicensed (12500 (a) CVC)
3 Miscellaneous citations issued
2 vehicles impounded
The deterrent effect of High Visibility Enforcement using both DUI checkpoints and DUI Saturation Patrols has proven to lower the number of persons killed and injured in alcohol or drug impaired crashes. Research shows that crashes involving an impaired driver can be reduced by up to 20 percent when well-publicized proactive DUI operations are conducted routinely. However, there have unfortunately been cases where drivers have been falsely accused of drunk driving. If you have been falsely accused of drunk driving, you might want someone like this los angeles criminal defense attorney to help protect your freedom.
DUI Checkpoints like this one are placed in locations based on collision statistics and frequency of DUI arrests, affording the greatest opportunity for achieving drunk and drugged driving deterrence. Locations are chosen with safety considerations for the officers and the public.
During the 2017 Christmas (Dec. 22-25) and New Year's (Dec. 30-Jan. 2) holiday periods, 25 people were killed and 643 injured on California roads, according to data from the California Highway Patrol Statewide Integrated Traffic Records System.
Studies of California drivers have shown that 30 percent of drivers in fatal crashes had one or more drugs in their systems. A study of active drivers showed more tested positive for drugs that may impair driving (14 percent) than did for alcohol (7.3 percent). Of the drugs, marijuana was most prevalent, at 7.4 percent, slightly more than alcohol. If you've found to be driving under the influence of alcohol or marijuana hiring a defense attorney to guide you legally is a must.
Funding for this checkpoint is provided to the Ventura Police Department by a grant from the California Office of Traffic Safety, through the National Highway Traffic Safety Administration.