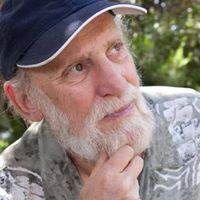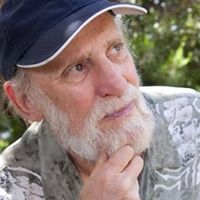 •I think selecting city council members by district for the first time was a huge success and accomplished exactly what was intended. Ventura moved to district elections in response to threatened litigation that the current at-large voting system disenfranchised minority voters. The new council will have 4 four female members (out of seven) – two of which are minorities. Lorrie Brown is African American and Sofia Rubalcava is Mexican They will be sworn in on Dec. 10.
Congratulations to the new and returning city council and school board members. I think all of the candidates ran professional campaigns and explained their positions very well.
We also have a new City Manager. Hopefully, the new leaders will bring some interesting ideas and new creative thinking to address some of the challenges facing Ventura. I hope that opening of marijuana businesses is addressed because Ventura is losing a large amount of tax dollars, and Venturan's who use medical marijuana are still buying it in adjacent cities.
The homeless situation in Ventura (and every other city) remains an on-going problem. A lot of progress is being made to address this issue, and I hope the new City Council continues on this path. Neal Andrews was a big advocate for the homeless, so I hope another council member continues what he has started.
I want to personally thank the exiting City Council members Neal Andrews, Jim Monahan and Mike Tracy for their contributions to Ventura and the many hours (for perhaps $2-3 dollars per hour) that they gave serving Ventura. A rather thankless job for the pay and abuse that they endure at times.. I'll miss Mike's sense of humor that he brought to the council. Who would have thought that an ex police chief could be so funny?
These are the email addresses of the new City Council members. All city employee emails include their first initials and last names @cityofventura.net.
•When the Thomas Fire started in Santa Paula (it should have been called the Santa Fire, but that might have upset little kids) we couldn't imagine that it might end up here. And, when people living in Malibu heard of a fire starting in Oak Park, they thought that was in another country way on the other side of the freeway.
But with the combination of very dry conditions and high winds, fires, as we now know, can spread very quickly. Many people, including me, were upset because there was not enough water to fight the Thomas Fire. But, watching the recent fires convinced me that even with adequate water Ventura would still have lost hundreds of homes.
There was adequate water to fight the recent fires, but thousands of homes were lost and perhaps hundreds of folks lost their lives.
Another huge concern is what will happen to Pacific Gas & Electric and Southern California Edison as they face billions of dollars in potential law suits. What if they declare bankruptcy and there is no power. Could that happen?
Our Dec.6 issue will focus on the Thomas Fire. If you have anything that you would like to share after a year has passed, I would love to hear from you. Please send to [email protected].
• There seems to be a lot of angry people these days. Maybe there always have been, but social media is allowing them to display their anger to large audiences. Much of the commentary is based upon misinformation that soon becomes the truth.
•The new $2 million+ McLaren Speedtail auto isn't street legal in California. This is okay with me, because I just plan to keep the one I just bought parked in my living room (might just make it into a bar).
•If you thought that California didn't have enough laws, our State Legislature agrees with you. They passed 1,016 new laws in 2018 – some of which are so innocuous, they are funny and useless.
•I won't be commenting (much) further on national politics. I will just quote from other sources, like the following.
"Top White House adviser Kellyanne Conway on Sunday said President Donald Trump has met several times over the last year with Matt Whitaker, contradicting the president's claim last week that he "didn't know" the newly appointed acting attorney general.
"I don't know Matt Whitaker," Trump told reporters on the White House lawn Friday. "Matt Whitaker worked for Jeff Sessions and he was extremely highly thought of and he still is. But I didn't know Matt Whitaker."
But that's not what Trump told "Fox & Friends" last month.
"I can tell you Matt Whitaker's a great guy," the President told the hosts of his favorite cable news program. "I mean, I know Matt Whitaker."
As always, if you disagree or want to add comments, the Breeze welcomes (and encourages) you to submit these to [email protected].
•On the 2006 SAT test, only 15% of the students wrote their essay answers in cursive.
A 2008 nationwide survey found elementary school teachers lacking formal training in teaching handwriting to students. Only 12% of teachers reported having taken a course in how to teach it.
In 2012, Indiana and Hawaii announced that their schools will no longer be required to teach cursive (but will still be permitted to), and instead will be required to teach "keyboard proficiency".
In a recent study which compared scores of students who took notes by hand compared to laptop computers, it showed that students who took notes by hand showed advantages in both factual and conceptual learning. Another study showed that children showed an acceleration in learning new words when they wrote them by hand rather than on a computer screen
"Mom; "Grandma sent me a letter could you read it to me?"
"Dad; I need to study the Constitution will you read it to me."