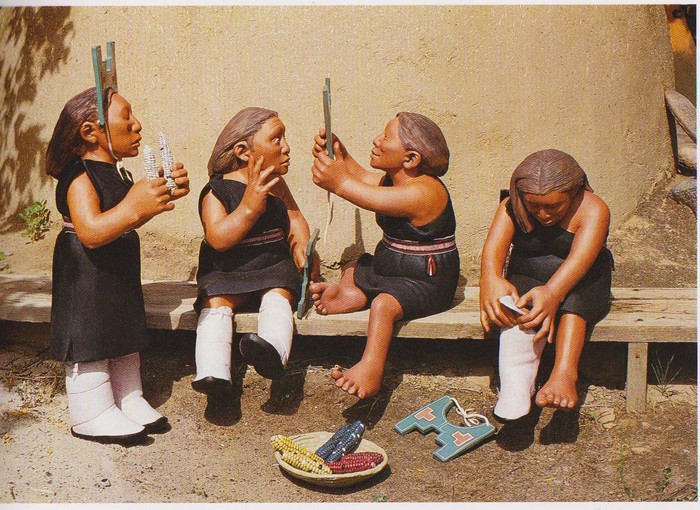 Ventura County Potters' guild member Marilee Stockman will be presenting a PowerPoint program and talk about Southwest American Artist Roxanne Swentzell. Swentzell is from the Santa Clara Indian Pueblo and comes from a family of renowned potters and sculptors. As a child she learned to articulate emotion through her small clay sculptures. She is known for her figurative sculptures that have captured the hearts of people all over the world. Stockman participated in a five-day workshop with her and will be telling about that amazing workshop.
Students and the public are welcomed to attend. Free at the Ventura Avenue Adult Center
550 N. Ventura Ave. Monday November 26, Doors open at 7 pm, Program begins at 7:30 pm .