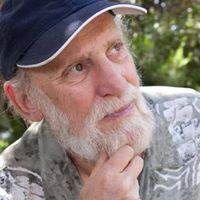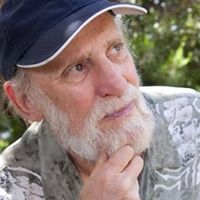 • In this issue we have several articles regarding the Ventura Botanical Gardens (VBG). Reported is the fact that there will now be a fee to enter the VBG (with some exceptions). Even though their original intent was to not charge a fee, due to the Thomas Fire destroying all of the landscaping, they feel fees are needed to support the new landscaping.
This is from their website: "All of this costs money, and we hope the community will embrace supporting us on a grassroots level which includes a small membership fee of $45 per year or $7 per day. Our intention is to keep the fee low enough for every budget but allow for long term financial sustainability. On Tuesdays, the Gardens are free for everyone. Monthly scheduled guided tours are also free. Additionally, many major holidays are free, with the exception of July 4."
The loss of all the planting was extremely difficult for the hundreds of volunteers who did the work. The new Welcome Center will be run by volunteers, one of the ways to keep the costs down. The VBG is always looking for more volunteers. You can visit their web site for more information at
• Congratulations to the new (and returning) city council and school board members who just won election. It was too late to name them in this issue but will be reported in detail in our next one. I think the new council districts was a success with many very good candidates running.
• Our Dec. 5 issue will be remembering the Thomas Fire. We would love to hear from our readers who lost their homes. Are you re-building, selling your lot? How has your permit process been along with working with an architect and builder? Send a note to [email protected] and if you are not a writer, we will assign you one. Hope to hear from you.
• Southern California Edison has stated for the first time that its electrical equipment likely was associated with one of two ignition points of the Thomas Fire. Dozens of lawsuits claimed the utility company's equipment sparked the blaze.
This will have huge, and, perhaps, unexpected consequences. What if Edison needs to pay so much money in lawsuits that it declares bankruptcy? Will they be allowed to pass on their losses to customers with higher rates? Only years will tell.
• If this wasn't so sad, it would have been funny. Recently the Ventura Police had a day where residents gathered to speak with officers who visited a few neighborhoods. While gathered on our street, a most disturbing mentally ill young man was walking down the middle of the street. He had on one shoe, with torn clothes and was carrying a guitar with no strings and the back was torn off. If your heart didn't go out to him, you need to go see The Wizard of Oz.
There was a bowl of candy there, so I called him over and handed him a piece, and he said to me "can I have Kit Kat instead?" I gave him one and he continued. I wish that I had done more. Perhaps I could have made him stay until the Police arrived, and hopefully they could have put him on a 72-hour hold (they can do this) to get him some help.
•The Ojai City Council is moving forward with an ordinance that would allow up to five cannabis manufacturing facilities to operate in the city. During its regular meeting on Oct. 23, the council voted 4-1 in favor of the proposed ordinance. The new law would allow licenses for up to two cannabis manufacturing plants, including those that use volatile solvents to create their products and up to three cannabis "microbusinesses," – these outfits would combine retail, distribution and manufacturing of cannabis products but would not be allowed to use volatile substances to create their goods. They could opt to use manufacturing equipment like a freeze dryer in order to create a high-quality product.
The ordinance is scheduled to return to the council for a second and final reading on Nov. 13. If approved, it would take effect within 30 days of that meeting.
Many other cities are allowing cannabis businesses of some sort including delivery. I'm hoping that with our new city council members more consideration will be given to allowing some type of cannabis businesses to operate in Ventura. Why shouldn't the income from these businesses stay in Ventura? With so many cannabis businesses coming into place, many are jumping on the bandwagon and researching up on the cbd laws in the USA to see how they can create their own business too, of course whilst also abiding by the rules.
•Both Cesar Sayoc, charged with a series of mailed pipe bombs and Robert Bowers, who murdered many at the Tree of Life Synagogue in Pittsburgh, are legal USA citizens. Perhaps we need to build a wall to keep legals out of the country.
• The Ventura City Council has voted to ban motorized scooters, but this might not be the end of the story. Manufacturer Bird has filed a lawsuit against Beverly Hills seeking to overturn their ban which might affect all cities.
• It is not because I don't often agree with him – you might be surprised that sometimes I actually do – but I am very concerned when Trump makes statements like the following that he Twittered.
"A very big part of the Anger we see today in our society is caused by the purposely false and inaccurate reporting of the Mainstream Media that I refer to as Fake News. It has gotten so bad and hateful that it is beyond description. Mainstream Media must clean up its act, FAST!"
His definition of "false and inaccurate reporting" is any news reporting that doesn't agree with him. Earlier this month Trump called reporters "horrible, horrendous people" and his "fans" chanted "CNN sucks."
The publisher of the NY Times, Sulzberger, has implored the President to stop calling the press "the enemy of the people." His war on the press is not good, or acceptable in our free society and democracy.
The freedom of the press is vital to what makes this country great, so we should all defend it.