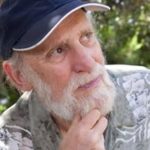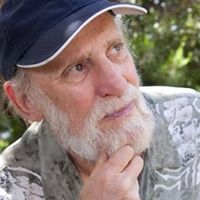 • It is very important that you vote for our first district specific City Council members on Nov.6. This is the opportunity for those of you who feel that your interests are not always heard to have a council member who lives near you and who will show more concern for your area. Do remember though, like always, that they will still only represent one vote out of seven.
I had some apprehension about going to the council district format, but there are some very qualified people running. It did eliminate some current council members that I think are very good.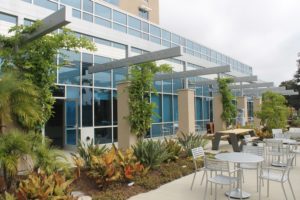 • On Oct. 24, 7-9pm, and Nov. 8, 7-9pm, the finally completed new Community Memorial Hospital (CMH) will have an open house. It's an amazing hospital and a great opportunity to check it out before it officially opens, probably in mid December. There is also some wonderful art to enjoy there.
• On this cover is an article about ALTRUSA and Westpark. I attended the event they held recently and was extremely impressed with the behavior and discipline of the second to fifth grade kids that were there. Not a sound from them as they entered the gym and sat on the floor in lines based upon their grade levels. Politely clapping as the ladies of ALTRUSA were introduced (even when I was as well). I think this is a real tribute to Anita Diaz and her amazing staff.
And I still feel that Westpark is the best family-oriented park in Ventura.
• Our new City Manager, Alex McIntyre received unanimous council approval of his contract so he starts out with a good chance of council support (our previous City Manager was approved 4-3). Even though he is the "boss" he still answers to the City Council.
With a new city manager and at least three new council members this could be an opportunity for new and fresh ideas coming from City Hall. Maybe even a new look at legal marijuana stores here and the large tax revenue that they can bring.
•Eugene Robinson, of the Washington Post Writers Group writes, "President Trump's constant, relentless, remorseless lying is a central feature of his presidency, an unprecedented threat to our democracy and, in my view, an impeachable offense."
• Even after his death, at age 76, Stephen Hawking remains a major thinker and brilliant scientist. In his new book, which was completed by his family after his death, he answers questions that he received most during his life.
A few of his answers:
"Alien life is out there, artificial intelligence could outsmart humans and time travel can't be ruled out."
"There is no God. No one directs the universe. For centuries, it was believed that disabled people like me were living under a curse that was inflicted by God. I prefer to think that everything can be explained another way, by the laws of nature."
"There are forms of intelligent life out there," he writes. "We need to be wary of answering back until we have developed a bit further."
"Travel back in time can't be ruled out according to our present understanding," He also predicts that "within the next hundred years we will be able to travel to anywhere in the Solar System."
• In our next issue, we'll announce our first (in conjunction with the Ventura Chamber of Commerce) "Ventura's favorite food and drinks." So be sure to enter your vote for your favorites to show local vendors that you appreciate their fine food and drinks.
• There seems to be a lot of depression these days. If you, or someone you know is struggling with depression or has had thoughts of harming themselves or taking their own life, help is available. The National Suicide Prevention Lifeline (1-800-273-8255) provides 24/7, free, confidential support for people in distress, as well as best practices for professionals and resources to aid in prevention and crisis situations.
• "We need to get rid of the homeless." We hear that constantly but just saying that really won't get rid of the homeless. Some type of housing that provides an opportunity to get their lives back on track is necessary. Especially with the special care needed for the homeless mentally ill (about 1/3 of the homeless population).
I know some say, "Why should those bums have free housing when I need to pay for mine." I certainly understand this but we can't have it both ways. Can't complain that they are out there and then also complain about the solution.
Homeless housing doesn't need to be luxurious. During the Thomas Fire, buildings at the fairgrounds provided shelter for the displaced with cots and portable toilets. There are even portable showers that could be provided.
I'm sure most homeless worked at some time in their lives. Maybe if they were cleaned up, given decent food and counseling they could go back to work.
I know it is all about the funding. The council is working out terms with the county to lease 2323 Knoll Drive for a year-round homeless shelter. It will cost an estimated $4 million to convert the building into a residential facility,
If you have better ideas and solutions I sure would like to hear them. As would the City Council.