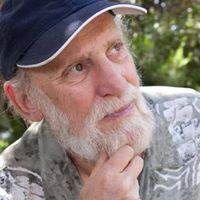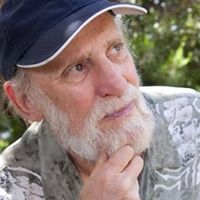 • Our readers will be happy to know (I think) that I will no longer be making comments regarding national politics. Will be tough, but I think I can do it.
• The street at the new triangle project (231 apartments) off of Sanjon, which is being graded now, will be called Vista Del Mar Place. Since we already have a Vista Del Mar Drive, I think this will be very confusing. People living on Vista Del Mar Drive just say they live on Vista Del Mar. I assume, the people living on Vista Del Mar Place will also say the same. I'm sure many visitors will get lost trying to find their way to these streets when the project is completed.
• On this issue's cover, we have an article titled "Ventura rebuilds", written by City Staff. I know that some of you will disagree with this article, so I hope to receive your comments. I think Ventura is trying hard to work through an overwhelming amount of home plans to be checked and processed. Certainly, more than city staff can handle.
•The US 9th Circuit Court of Appeals has unanimously ruled that prosecuting homeless people for sleeping on public property – when they have no access to shelter – violates the Constitution's ban on cruel and unusual punishment. The decision will protect the homeless in the Western United States.
The decision tells local governments that the key to getting homeless people off the streets is to provide housing, both short term and permanent, as well as treatment and services.
I know that Venturans are constantly blaming the Ventura Police Department and Ventura City Council for not dealing with our homeless situation. This is somewhat pointless because there is little that can be done about it until there is housing available. Our police and council are just as concerned about this and are working on providing some shelter solutions.
Many, many cities are struggling with homelessness brought on by rising housing costs and income inequality.
•Plans for new veteran's housing in Ventura is proceeding with the City Council voting 6-0 to select a developer for the 122-unit project.
They chose Community of Friends/U.S. Vets Development Team to build the project on 9.6 acres that the city owns next to the existing 60-bed Veterans Homes of California. Combined, the two facilities will provide 182 units of veterans housing, still less than half of what was originally planned for the site.
• From the Ventura Police, stolen from unlocked vehicles:
Wallet, purse, money, 3 Nikon cameras, football equipment, cell Phone, $20 in cash, social security card, surfboard (from pickup truck bed), Apple mini iPad, Apple iPhone X, credit cards and $600 in cash.
So, lock your cars and even if locked, remove valuables. Be smart.
• These are the candidates for the city council elections in November (for our new city council districts) Irene Henry, Marcos Cuevas, Kevin Clerici, Sofía Rubalcava,
incumbant Erik Nasarenko, Spencer Noren, Ed Alamillo, Mike Marostica, Alec Gasca and Lorrie Brown.
There will be several opportunities to get to know them better (several are noted in this issue).
Very important that you vote so that you have a council member representing the district you live in where you live. Then, you'll know who to complain to.
• Car manufacturer Bugatti has unveiled its stunning Divo super sports car – a vehicle that the French luxury brand is listing for $5.8 million. I was very disappointed that they would not accept my credit card as payment, but even if they would, they are already sold out.
• A very strange situation existed between Union Pacific and the Coastal Commission. About 5 years ago, Union Pacific installed some fencing on the east end of Vista Del Mar to keep people from crossing over the tracks as a shortcut to the beach. There have been deaths at this location (the trains always win). The Coastal Commission recently discovered this situation and requested that Union Pacific obtain permits for what they consider to be a structure.
The odd part is that the Commission is opposed to the fence because they want people to have access to the beach. Seems to me that there are other ways to get to the beach that aren't dangerous. The fences have been removed which now provide a nice clear view of the awful graffiti on the buildings next to the tracks.
•A jury has found Plains All American Pipeline guilty of one felony count of causing the oil spill by Refugio State Beach in 2015 for failing to properly maintain its pressurized pipeline. The jury also found them guilty of eight misdemeanors by failing to immediately report the spill. The sentence has not yet been determined.
Glad to hear that. Too often the companies behind oil spills go unpunished.
•Ventura surfers (and others) can be very proud. On August 20, surfing became California's official state sport. I was hoping it was tennis, so I could be proud of being a tennis player. Sure glad that our legislators have nothing better to do then waste time on this topic.
•Women can now drive in Saudi Arabia. This has upset many men there, especially the clerics. One cleric stated, "allowing women to drive would invite promiscuity and could damage their ovaries. Woman possessed only half a brain and half of that was used for shopping."
I completed disagree – it takes at least ¾ of their brains to go shopping. I had better hear from you ladies.