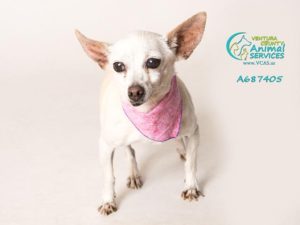 Hi: I'm Trixie an energetic 11 year Smooth Coated Chihuahua spayed female. I lost my leg in a hit by car accident but am healing very nicely! Check out my live Periscope video atwww.pscp.tv/w/1OdKrpRzAdqJX. I'm currently in Foster care with a shelter staff member who has a 2 year old child and 3 other dogs. Contact her foster mommy at [email protected] if you're interested in adopting this lap-dog extraordinaire! Very kind, gentle and sweet. Wonderful disposition. Great for a family or retired couple who need a laid back addition to their household. VCAS A687405. www.vcas.us
---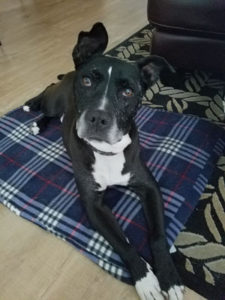 Hi: I'm Bentley an affectionate 11 year old American Staffordshire Terrier / Labrador mix. I'm in need of a new home because my owner travels too much and doesn't have time for me. I enjoy hiking on cool days or just laying in your lap. I'm friendly with people, but choosy with other dogs. I'd do best in a home with an experienced dog owner, no dogs and no cats.
I've been fortunate enough to be able to go for over night stays with my favorite C.A.R.L. volunteer Marion. I'm ok with Marion's 2 small dogs so if you have a dog as a family member, please bring him/her along so we can do a meet and greet.
Marion says I'm a great dog in the home, house broken and love to just hang around. All I want is a warm, loving home. So whats not to like? If you have room in your heart and home for a guy like me, please stop by and meet me. CARL Adoption Center-call 644-7387 for more information.