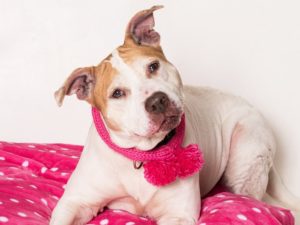 Hula is a fun-loving, sweet dog. She came to the shelter with her sister when their previous owner could no longer keep them due to housing issues.Ever since then, Hula has patiently been waiting for her new person to find her. But that hasn't dampened her spirits!
She loves going for walks and even gets to go on weekly bike runs with one of the volunteers. In the play yard, Hula is a joy to watch chasing her favorite tennis ball and exploring her surroundings Her previous owner reported that Hula was house trained, enjoys car rides and baths, and described her as "very loving, likes to cuddle, and likes to lounge".
Ventura County Animal Services – Simi location – 570 W. Los Angeles Ave. Hula A440985.
---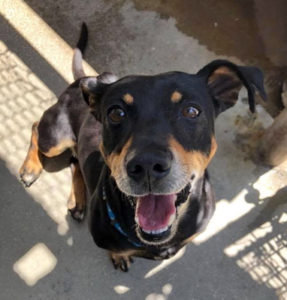 Hi: I'm Parker a very sweet 4 year old Dachshund mix rescued from Animal Services. I'm very affectionate, love walks, treats and being with people. If left alone, you may want to crate train me instead of leaving me outside in the backyard. If left alone outside I will probably dig out unless the bottom of the fence is reinforced. It's unknown how I'd do with other dogs, but when walked near other dogs I seemed to do fine. Once I settle in I'll get to participate in playgroups at C.A.R.L.'s kennel facility. If you're looking for a companion to accompany you everywhere, stop by and meet me. Canine Adoption and Rescue League C.A.R.L. CARL Adoption Center-call 644-7387 for more information.