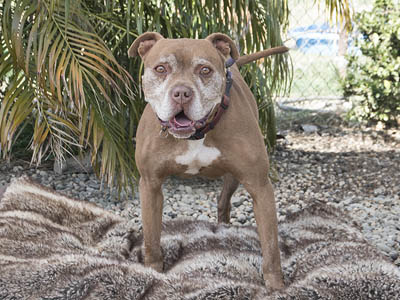 You know how the older you get, the more you appreciate just being with the people who love and understand you? Can you imagine being an animal that exists for human companionship and having to live without it well into your senior years? Cowboy has in a kennel for the past 5+ years and it's killing him.
He is depressed. Cowboy is as lovable, smart, goofy and charismatic as they come but people pass him over because he's a senior , a pit bull mix and will need a patient and empathetic handler.
Cowboy knows all his basic commands and his best friend and certified professional dog trainer, Genie Tuttle from Dog Genie, is offering free training services and full support to the lucky person who welcomes him into their home.
The team here at CARL ache for him but they can only do so much. Seeing seniors live out their golden years in a kennel is one of the most heart-breaking things you'll witness in the shelter world. If you are interested in fostering (even for one night) adopting or have any questions about Cowboy, text or e-mail Genie. 479 – 8900 [email protected].
---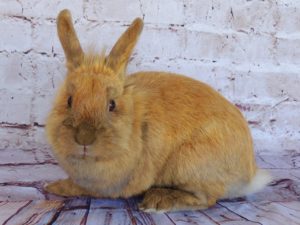 When adoptable Nala arrived at the doors of Ventura County Animal Services in early February, this brave mama rabbit was in the midst of giving birth to four babies. The VCAS Bunny Brigade sprang into action to place Nala and her newborns into foster care. Nala took good care of her little ones until they were old enough to be weaned.
Nala is now spayed and ready for a loving, indoor home of her own. To meet Nala and learn more about the importance of spaying and neutering domestic rabbits, please visit VCAS at 600 Aviation Drive in Camarillo and ask for ID #A681274. And visit facebook.com/VCASBunnyBrigade. Ventura County Animal Services – Camarillo location 600 Aviation Drive