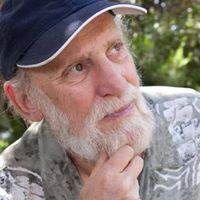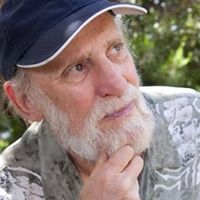 I want to comment on the people who organized the rallies due to the recent murder. I'm sure that they feel that they are doing the best for Ventura, but I feel that they are misguided and hurting the city.
My concern is the amount of misinformation being spread by them saying that they are helping the city by ridding us of the homeless-vagrants.
It has become like a mob mentality. I certainly understand why people are angry, but we need to use that energy to solve the problem, not exacerbate it.
Much false information is being disseminated that people are reacting to without confirming. For instance, the City is providing and funding "wet houses". A wet house allows individuals to drink alcohol inside the facility. There is no such city sponsored program in Ventura, this is not true.
Also, saying Chief Corney is making up his own laws, and they are too lenient. He does not make up laws – just tries to enforce the ones that we have.
I saw signs that said the homeless are murderers and killers (isn't that redundant?) If our homeless are indeed murderers and killers they must be going to other towns to commit these crimes and then coming back to live in Ventura because our weather is so nice. Ventura is a city of 110,000 people. In the first four months of this year we have had only one tragic murder. Hardly a high murder rate. Ventura is just slowly recovering from the fires and now we have this very adverse publicity.
I am really disturbed by having so many TV channels and KFI radio reporting on our "problem". Was it to make the protesters feel important and powerful? Instead of helping Ventura, involving major news outlets made us look like the murder capital of the West and can only hurt our property values and tourist trade. Tourism brings in lots of tax dollars that help to support the additional police that are being called for.
In response, police have stepped up patrols to 20 hours per day along the Promenade and added security cameras which has greatly decreased the amount of vagrant/homeless people congregating there.
But the question is where did they go? I have friends that live on the east side that say they have very little homeless there. Now, if the homeless go to the east side, residents are going to call for more police involvement. Should we just tell them that's too bad because all the police are at the promenade? Where does it end?
The city has been taking steps to reduce the homeless, but this must be done considering existing laws and the lack of funds. They started an anti-panhandling campaign, created a patrol task force and utilizing the Park Safety Ambassadors more. A homeless workshop drew almost 250 people. The workshop helped lead to new zoning that allows for overnight stays and daytime services.
Other steps include a program run by the Salvation Army that allows people who have a driver's license and valid insurance to stay in two designated parking lots and River Haven, a transitional living facility off Harbor. The Ventura Police Department has worked to ensure every officer and dispatcher receives mental health training (many homeless have addictions or are mentally ill).
There is a much better way to solve most of the problems on the Promenade, and it is a win-win solution. The Promenade should be a destination place with many unique restaurants, street musicians, jugglers, artists, magicians, etc. A place full of folks enjoying our wonderful weather and beach. When there are many people present the homeless will leave or be more easily monitored.
Under state law, law enforcement officers and mental health professionals can commit someone against their will for up to 72 hours under very specific conditions. Even if they are "arrested", Ventura County has 30 psychiatric beds (at our Hillmont facility) available for such patients in a county of over 850,000 people. And, even if they do get admitted, 72 hours is not long enough to stabilize someone. It then takes a court order to hold them against their will. And, again, where would they be kept and who pays?
This problem is certainly not unique to Ventura. It is worldwide, even the Roman's had to deal with the homeless. Blaming our City Council and Chief Of Police is absurd. Chief Corney and the Ventura Police Department do an excellent job with the funds that they receive. Our City Council understands the problem and have been trying to solve it as best they can for many years considering existing laws and available funding. Some people have tried to make this a political issue, but it is a social issue that needs to be solved.
Even if it is scary to many citizens, it is not a crime for the homeless to be walking down the street talking to themselves or yelling at people. The real crime is that there are not adequate detox facilities for those who want to get off drugs, hardly any mental health facilities or adequate housing for the homeless who need support to turn their lives around and to stay warm during our winters. If there is nowhere for a person to go, they stay in a public place.
We also have a more violent homeless group because of state laws that shifted the responsibility for incarcerating many low-risk inmates from the state to counties ("prison realignment"). This allowed parole consideration for nonviolent felons, changed policies on juvenile prosecution, and authorized sentence credits. Over a year ago, Chief Corney expressed concern that these early release programs might result in a more violent homeless population (vagrants they are called), and it has.
And we have a new group of homeless, those that lived in apartments, without fire insurance, who lost everything in the fires. Some are now homeless living in their cars and some of those that lost their cars are living on the streets.
Of course, the community must work together – we cannot be divided. I welcome, and encourage, your comments to me – both positive and negative. Send them to [email protected] if you want to be heard.
If you do send a note, please follow these guidelines:
Limit comments to about 300 words.
Don't use profanity – I won't print it.
Don't just call me an idiot. It takes no intelligence to complain and criticize, so tell me why I am wrong and offer your solutions. Maybe I will agree with you and change my mind.