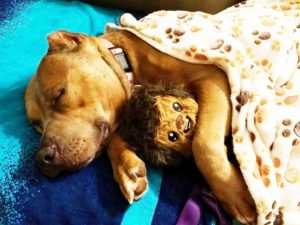 Bertha was left behind at a hotel and her previous owners never came back for her ( I hope they at least paid for her room). She was scared and confused but never lost her sweet disposition. All she wants is to be loved and feel safe. She spent time in a foster home and her foster family can't stop gushing over her.
She is coming out of her shell a little more every day, and with a patient, loving new owner, we know she will blossom and be the happy dog she deserves to be. Can you be the one to give her the chance at a new life? Bertha A682393
---
Hi: I'm Desi a beautiful Catahoula / Am. Staff. Terrier mix. Although I don't look like it or act like it, I'm 8 years old. I'm good with dogs with proper introductions, but prefer to be the only dog in the home. I do not care for cats at all(they never listen to me). I do great on a leash and would make a great walking or jogging partner. I also enjoy the water. I'm available to foster or adopt! Canine Adoption and Rescue League C.A.R.L. CARL Adoption Center-call 644-7387 for more information.