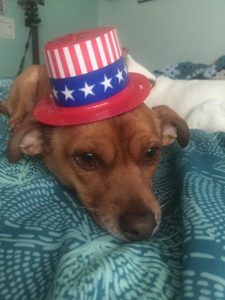 Hi: My name is Buddy! My family found me in a dumpster when I was very young – I thought I was going to die but they saved me! I am an all American Dachshund/Chihuahua mix.
I have a wonderful family, a sister dog, turtle friend and I couldn't be happier. If you see me walking around approach me slowly, it takes me time to trust others. As you can understand.
---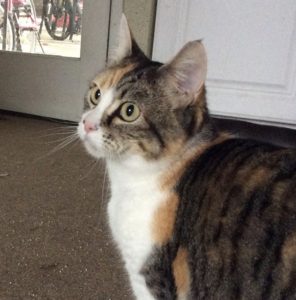 Hi: I'm Rascal a 4-year old domestic short hair cat. I like to play with string and cuddle up with Tegan my human companion.