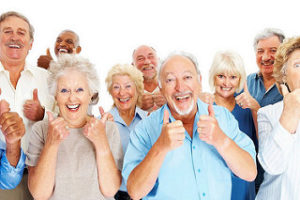 by Jennifer Tipton
When I first started to research this, I came across one source that listed a senior as anyone over 50 and I thought – what??? Be aware that different sources will have different age specifications when it comes to what qualifies you for a senior discount and many don't offer it, you must ask.
Here are some discounts seniors can get in 2018, but only if they know to ask for them.
Cruise Deals – Cruise lines offer a variety of discounts for those over age 55, many are all inclusive with food, drink and entertainment included in the price. Destinations range from the Caribbean to Alaska and there are also "mini" cruises but check with the specific cruise company as not all have the discounts.
Dining Out – Many restaurants offer senior discounts, but again, you'll need to ask because most won't tell you. The list is quite long from burgers to steaks and some of these deals are for "early bird" dining – who decided that just because you're getting older, you like to eat at 4:00?
Groceries – As a matter of fact, there are even discounts available when dining IN. From what I can see, these deals are limited to just a few markets, but it never hurts to ask!
Prescriptions – As we age, many need to take some type of medication and the cost of prescriptions can really add up! There are discounts at the pharmacy section of many retail stores and in addition, some pharmaceutical companies will send a discount card to those that ask.
Shopping – I was surprised to learn how many clothing stores offer senior discounts! One place (that sounds like something you might slice on top of your cereal) offers anyone over 50 a 10% discount any day of the week, just for the asking and another offers those over 60 a 15% discount on Wednesdays, there are also online shopping discounts.
Hotels – This one also had quite a list of participating businesses and discounts varied from 10% off to 50% off starting as low as age 56.
Movie Theaters – There's nothing like a movie on the big screen and some theaters offer up to a 30% discount for those over 60 and others offer discounts at the snack bar because let's face it, sometimes the popcorn costs more than the movie…
Amusement Parks – Although the rollercoaster may not be on your list for adventure these days, there is much to see and do at amusement parks and many offer discounts on one day tickets as well as season passes.
National Parks – Seniors can use their age advantage to score a serious discount at America's National Parks, some offer an annual pass for $20 or a lifetime pass for $80 giving you access to about 2,000 recreation sites including National Forests and grasslands.
In addition, there are discounts for Airfare and Dental Care. But you must remember to say, "Do you offer a senior discount?"
On the flip side of all this, I recently turned 60 and as I questioned the price of an item at a fast food joint (I don't eat fast food often – honest!), the guy offered me a senior discount, I didn't even have to ask for it! I'm still not sure how I feel about that …
And even beyond this I hear that places like Deals4Boomers offer some fantastic further discounts that could aid you in saving even more money! A friend of mine made use of this service and told me that the discount coupons they got helped them save a bunch. Good luck money savers!