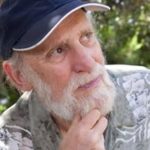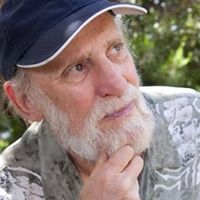 • The Botanical Gardens Welcome Center is now being built (see article in this issue). The fire caused much damage to the Gardens, but it is very encouraging to see work progressing and green stuff starting to grow.
• At the recent fund raising concert at Plaza Park, two of the most uplifting and encouraging speeches were given by our own Police Chief Ken Corney and Fire Chief David Endaya. They gave special thanks and tribute to all of those that were involved in the fires – those that lost their homes, the first responders, behind the scenes fire and police staff, and all Ventura city employees that made wonderful contributions. It is a testament to all of them that there was not one death in Ventura because of the fires. Proud of Venturan's for taking the fire seriously and evacuating even if not mandatory.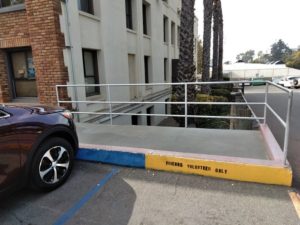 After so many folks died in Montecito who didn't leave when just 'suggested", all future evacuations might be mandatory.
After experiencing the Thomas Fire fundraiser in Plaza Park, it makes me sad to think how great it would have been to have had similar concerts above city hall that were planned.
• In Mexico, about one journalist or photographer is killed each month because of their coverage of the drug lords and gangs. This makes it the country only second to war torn Syria for such deaths
• California added 859 new laws that will take effect this year. A slight decrease from 2016. That means that in 10 years there are almost 10,000 new laws. Scary ain't it? These are a few of my favorites:
You can't smoke marijuana in any way while driving or riding in a car on California roadways. So remember, not even if you are a passenger.
Schools in low income communities must provide tampons and other sanitary products to students in grades 6 through 12. Who determines what constitutes a low-income community?
School buses must have a child safety alert system that requires a driver to make sure no kids are left on the bus. Couldn't they just yell, "Are there any kids left on the bus?" Though, perhaps if the kids have earphones on they won't hear it.
Californians who are transgender, intersex or don't identify as male or female can choose a gender neutral option on their birth certificates. How would they know this upon just being born?
No more jaywalking tickets can be issued for stepping into a crosswalk after the flashing signal begins as long as you can still cross safely before time runs out. Who decides if it is safe, the pedestrian or the police officer who writes the ticket? I'm all for eliminating these signals all together as you might know.
All landlords in the state must provide information about bedbugs to apartment renters. What about cockroaches and fleas?
Using a ball hook to handle or control elephants will be against the law in California. Reminds me of the old joke about the guy standing at Main and Ventura Ave. blowing a horn. When a friend asks what that was, he said, "This keeps elephants away." The friend responded, "There are no elephants here." So he responded, "See, it works."
Vegetarian Augustynolophus Morrissi is now the official state dinosaur. I have requested that the Ventura Breeze be named the official state newspaper and that the grunion be the official state fish.
• To thunderous Republican applause in his First State of the Union address, President Trump announced that Guantanamo would remain open. It has been more than 10 years since a "prisoner" was sent there and operating the facility costs nearly $11 million annually per detainee. Surely we can find a place to house them that costs less than $11 million per detainee.
• Dr. Patrick Soon-Shiong has purchased the Los Angeles Times and two other papers for $500 million. I offered him the Ventura Breeze for only $2 million but he wasn't interested. So, the offer stands if any of our readers are interested in purchasing the Ventura Breeze. A 10% discount is offered to Venturan's.
• I'm glad to learn that the Ventura Unified School District along with the teacher and support staff unions have finalized their agreement for a pay increase.
The agreement includes a 2% pay increase for 2017-18 effective at an employee's mid-year point and a onetime $400 bonus paid to each employee who has worked at least 50% of the 2016-17 work year. Also like the fact that part-time employees will also get a prorated one-time bonus in the agreement.
Not all union members were in agreement. Of those voting, 69% were in favor of accepting the agreement.
• Removing sand, rocks and even shells from the beach is illegal. It is considered "tampering with geological features." Sounds ominous doesn't it? Better think twice the next time that you take a bucket of sand for your cat box. You and the cat might go to jail.
• Ventura's own clothing giant Patagonia and other retailers are involved in a legal and political battle over President Donald Trump's plan to shrink two sprawling Utah national monuments.
Patagonia filed a lawsuit after Trump announced that Bears Ears National Monument would shrink by 85%. The lawsuit, filed in conjunction with a rock climbing advocacy group and other organizations, is among a group of litigation over the president's move to reduce the size of the monument and also cut in half the land protected in Utah's Grand Staircase-Escalante National Monument.