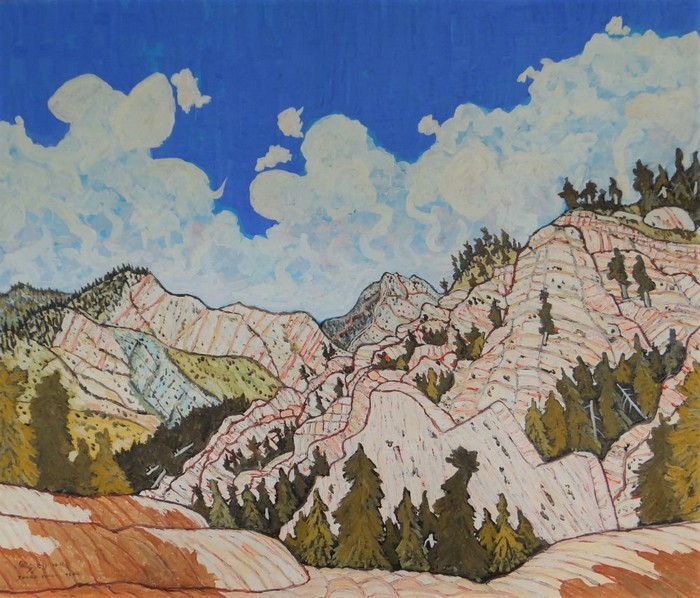 The past decade was rough on art galleries across the country and Buenaventura Art Association, started 64 years ago in Ventura, is no exception. Red can be beautiful on a canvas, but never on a balance sheet.
Fortunately for this artists' cooperative, the generosity and foresight of its members — both current and past — provide the inspiration and the means to deal with some vital changes. Key to the transformation is that BAA owns its longtime home at Santa Clara and Fir streets in downtown Ventura. It is the legacy of founding Vice President Clophine Dooley, who bequeathed $400,000 in the late 1980s used for its acquisition. Remaining funds went into a cash reserve that subsidized the nonprofit's operations during the long recent downturn, but that cushion is now gone.
So BAA directors have just listed the building for sale; a portion of the proceeds will be judiciously used to reinvent how the group operates. Toward that goal, the association wants to gather the ideas, suggestions and dreams of all area residents about how it can best serve the needs of the community and art creators. Since inception, it has been a network of imaginative people, not a physical location, that makes BAA what it is.
Meanwhile, exhibits will continue at the downtown gallery, starting with a benefit show by loyal longtime member Robert Wassell.
Through March 10, about 40 of Wassell's oil paintings will be exhibited, with all sale proceeds going to BAA. New works by other association members will fill the remaining wall space. A reception for all of the artists will be 5-7 p.m. Saturday, Feb. 17.
Buenaventura Gallery, 700 E. Santa Clara St., is open 11 a.m.-5 p.m. Tuesdays through Sundays. To offer your ideas or help, or for more information, visit the gallery in person or online at www.buenaventuragallery.org or call 648-1235 during gallery hours.