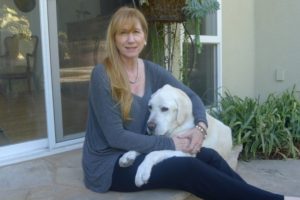 by Gail Field
She's worked in countries in the heart of Africa and in rural towns in Latin America and Asia, following her heart and her love of helping others. She goes after her goals with enthusiasm and energy. She is Teryn Bonime, real estate agent extraordinaire. Through her working life in Ventura County, Teryn shares her insights into real estate and helps her clients get the best possible outcome in their quest to buy or sell a home.
"My love of helping others came from my father," she says. "He is a retired surgeon who travels to impoversished countries in order to perform much needed surgeries on people with cleft palates and other facial deformities. My sister also has her own organization and when I go on these missions, my role involves working with patients and handling non-medical responsibilities. Those experiences helped instill in me a desire to help people in my career, using the knowledge I gained in my own field.
"Now, when I work with clients in real estate, I like to think of myself as a champion for what they really want. I've learned to be a fearless and strong negotiator and use those skills to stand up for my clients."
Teryn has earned professional designations in her field including Master Certified Negotiation Expert (MCNE) and Certified Residential Specialist (CRS), among many ohers.
"I believe in delivering the best service while adhering to the highest level of ethical standards," she says. "My clients benefit, knowing that I am helping them to sell or purchase a home for the best possible price, in the shortest amount of time, with the least inconvenience. That is my promise to my clients."
Ventura is a long way from Teryn's missions in Zimbabwe, Ethiopia, Cameroon, Ecuador and Bangladesh, and she smiles to recall her adventures. "My experiences there under challenging conditions make me even more grateful to live and work in beautiful Ventura."
Teryn can be reached at her office with Keller Williams Realty, 1071 S. Seaward Ave., Ventura. Phone: 665-3474 or at www.teryndowntheroad.com.