The Ventura College Foundation recently announced it has expanded its team with two new staff members. Gerardo Pantoja has joined as director of major and planned giving, and Julie Harvey has joined as development manager. Together, Pantoja and Harvey will help the Foundation manage its fundraising program, expand its donor base to support student scholarships, academic program enhancements and equipment, and continue to cultivate and steward donors of major and planned gifts in support of the Foundation's mission.
"Gerardo and Julie each has extensive experience helping nonprofits reach the goals fundamental to their stability and longevity by engaging donors on a deeper level," said Anne King, executive director of the Foundation.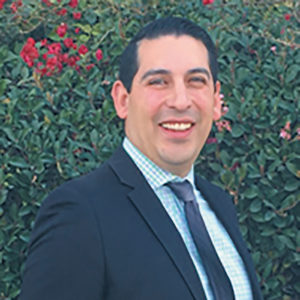 A Southern California native, Pantoja earned his associate's degree from Antelope Valley College before transferring to Pepperdine University where he earned his bachelor's degree in business administration. Immediately after graduating, Pantoja moved to Washington, D.C. where he spent eight years successfully fundraising for the Hudson Institute and the U.S. Chamber of Commerce. In 2016, he relocated back to Los Angeles to fundraise for the University of Southern California's School of Architecture before making the move to the Ventura College Foundation He currently lives in Camarillo.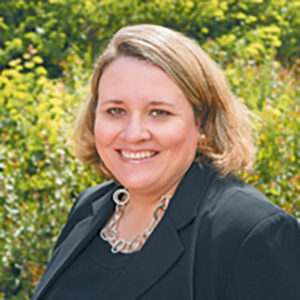 A nonprofit specialist, Harvey has more than 22 years of diverse experience working as a youth director/specialist in various churches and the nonprofit sector, along with extensive administrative and organizational experience. In 2008 she was awarded Woman of the Year Congressional Recognition, with twelve Southern California women, by U.S. Congresswoman Grace Napolitano for her pro bono work with the Southern California non-profit Braswell Rehabilitation Institute for Development of Growth and Educational Services, Inc. (B.R.I.D.G.E.S., Inc.), in Pomona. She holds a bachelor's degree from National University and a master's degree in Christian education from Dallas Theological Seminary in Dallas, Texas.
The Foundation's flagship programs include Textbook Lending, where students can borrow up to three textbooks to use for the entire semester; Ventura Promise Grant program that allows students to attend their first two semesters at Ventura College tuition-free; and the Phoenix Scholarship program for re-entry students.
Established in 1983, the Ventura College Foundation provides financial support to the students and the programs of Ventura College to facilitate student success and grow the impact and legacy of Ventura College as a vital community asset. The Foundation also hosts the Ventura College Foundation Marketplace, an outdoor shopping experience held every weekend on the Ventura College campus east parking lot. For more information, contact Anne King at 289-6160 or [email protected]. Or visit www.venturacollege.edu/foundation.