Editor:
In this very confusing and hectic morning. The news coming from Las Vegas about major loss of life is heart breaking; as a result, the Ventura County Green Party Council would like to extend our love to victims and their family. We would like to remind everyone that mental illness is not an excuse for violence but if you know someone showing signs of instability, violent or not please seek help. National number 1-800-273-TALK
Local calls 211 to seek resources. And always 911 in a time of emergencies.
Love and Peace from Ventura GP to all.
Anthony Krzywicki
---
Sheldon:
Thank you Sheldon for a wonderful contribution to our community "THE VENTURA BREEZE "
10 years Wow outstanding !!
Sincerely,
Yolanda Bundy
Chief Building Official City of Ventura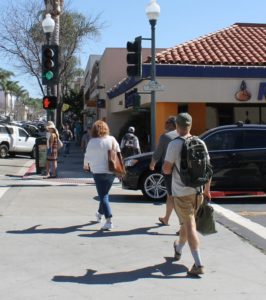 Breeze:
Something that really bugs me is pedestrians completely ignoring the red "don't cross" signals that are downtown. Pedestrians ignoring them is the same as cars going through red lights. I assume that they are for safety but are actually very dangerous for pedestrians and drivers. Drivers making right turns assuming there is no one in the crosswalk (see photo that I took) very dangerous and lots of yelling (and other things)at each other.
The city should either "remove" them or start writing tickets for breaking the law. Would bring in lots of money and keep people from doing this.
Thanks Sarah Blum Ventura
---
Everyone thinks of changing the world, but no one thinks of changing himself.
~ Leo Tolstoy
---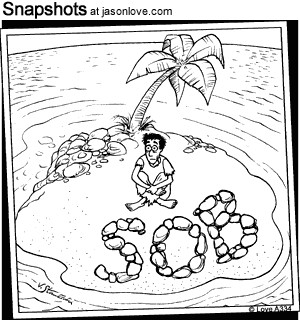 ---
---