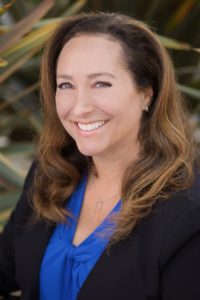 Consortium Media + Public Relations is pleased to announce that Lysa Urban has joined the Consortium Media team as a Public Relations Correspondent. In this role, Urban will be fostering community relations and facilitating public relations campaigns from strategy to implementation.
Urban comes to Consortium with ten years of experience at the City of Ventura, most recently as the City's Public Information Officer (PIO). During her tenure with the City of Ventura, Urban worked with the city's executive team handling media relations and public outreach, as well as performing key PIO duties during emergency operations center activations. Urban has a background in advertising, communications and public relations, and has worked with Fortune 500 companies to develop and execute marketing campaigns through non-traditional media.
A graduate of UC Santa Barbara, Urban lives in Ventura and enjoys volunteering at FOOD Share, Project Understanding and other local non-profits as well as participating on the Women's Economic Ventures (WEV) Community Advisory Council.
"Lysa Urban is a very inspiring person to have join our team. Her highly regarded professional background helps her easily fit into our Consortium Media client success culture" says Denise Bean-White, Consortium Media President and CEO.
For more information, please contact Denise Bean-White at 654-1654 ext.111, email [email protected] or visit the Consortium Media + Public Relations website at www.consortium-media.com.