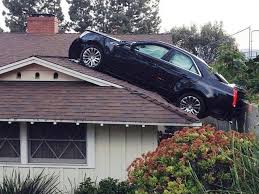 Ventura County Behavioral Health (VCBH) and the Ventura Council for Seniors (VCS) will present a panel discussion to be held on Thursday, September 28 at Ventura Adult and Continuing Education (VACE), 5200 Valentine Road. The program starts at 9:30 am and lunch will be provided afterward, compliments of the Downtown Ventura Rotary. The Forum will discuss prescription drug and aging issues as they relate to driver safety. VCBH in partnership with VCS and the California Office of Traffic Safety is bringing experts together with the community to talk about new issues facing older drivers. Older drivers already may be inhibited by slower reflexes so adding drugs into that mix can cause even more problems like crashes. If suspected, they may be required to have drug testing Philadelphia carried out or be sent to a facility to have one done to make sure the levels of a drug in their system was the reason.
"As Ventura's most vulnerable and largest demographic population, we need to be acutely aware of our ability to drive," Suz Montgomery detailed. "Many seniors have medical conditions that may warrant the need for taking prescription drugs; however we need to learn about how they may impair our ability to drive."
With panelists from The Ventura County Health Care Agency, Ventura County Area Agency on Aging, and Ventura Police Department, a number of concerns and interests will be addressed.
"A narcotic in high doses, or a wrong mixture of prescription drugs could lead to driving mishaps," stated Thomas Duncan, Chief of Staff/Trauma Medical Director at Ventura County Medical Center. "People should ask their health care provider about the potential effects of their medications on driving habits."
In the most recent "National Roadside Study of Alcohol and Drug Use by Drivers" completed by the National Highway Traffic Safety Administration, one in five drivers age 65 and older tested positive for at least one or more of the 98 over-the-counter, prescription, and illegal substances in the road side survey, the largest survey of its kind in the United States.
To reduce diversions of drugs from home medicine cabinets to sewers, the Ventura Police Department will also offer a drug "take back" at the forum. Attendees are invited to bring old and unused prescription and OTC medications in order to provide a safe, convenient, and responsible means of disposing of them, while also educating the general public about the potential for abuse and misuse of medications.
To RSVP for the forum, please contact David Tovar at 973-5376 or [email protected] Funding for the grant is from the California Office of Traffic Safety, through the National Highway Traffic Safety Administration.