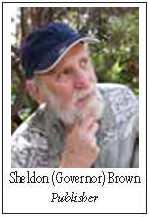 •  KPPQ CAPS Radio (KPPQLP, FM 104.1) is hosting an open house and community information discussion on Wednesday October 4th at 6pm at the CAPS Media Center at 65 Day Road. Everyone interested in community radio is invited to tour the center and join the exchange of programming ideas and direction for the radio station. You may even end up with your own radio show.
My radio show, Face of Ventura, airs on Monday, Wednesday and Saturday at 10am and some other surprise times. The shows can also be listened to on our web site at www.venturabreeze.com and clicking on "Face of Ventura" where you can also see a photo of my guests.
On my recent shows, we talked about the City Center and the Ventura Botanical Gardens. If you have suggestions of who I should interview, please let me know.
•  In our last issue, I explained why we weren't revealing the name of the Ventura police officer who attempted suicide. Because his name (Aaron Drake) has been in many papers and other media, we have an article in this issue regarding this terrible tragedy.
•  Our Person to Person article in this issue asks people what they think of the new design at the Harbor Village entrance. Would love to hear your opinions also.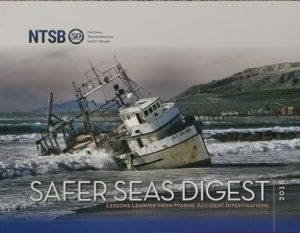 •  Congratulations to Breeze contributing photographer Michael Gordon for making the cover of the NTSB book (National Transportation Safety Board) with his photo of the grounding of the fishing boat Day Island in Ventura. Another one of his photos is included with the article.
•  Another email you should never open is: "John (or some other name) Urgent Your Pending Payment". Hackers just trying to get into your computer.
•  The new wing at Ventura County Medical Center (VCMC) has opened. Hopefully the opening of the new CMH will be coming up soon.
The $305 million north tower includes an emergency room, intensive care, outpatient laboratory, surgery, labor and delivery, pharmacy and other departments. It was first unveiled in June with a celebration ceremony.
•  A sold out crowd at the Music Under the Stars concert on August 12th heard the Motown tribute Blue Breeze Band. A great group, one of the very best to ever appear at these summer music concerts. I assume it was sold out because concertgoer's thought that they were the Ventura Breeze Blues Band.
Only 2 concerts remain this summer: Fantastic Diamond and Lisa Haley. If not sold out, get your tickets and enjoy the wonderful music and venue. See Ventura Music Scene on page 20 for more information and other great music events.
•  The California State University system will no longer require intermediate algebra because "they might rarely use it in everyday life."
Using this logic, why should students be required to take history or any other classes that they rarely use in everyday life?
•  Per an article in this issue, things might be looking up at the Museum of Ventura County regarding funding and keeping the facility it open. But just keeping it open really doesn't mean much unless the museum can attract many more visitors on a consistent basis.
• The famous LA Fairfax area Canter's Deli just received a C grade from the health department. Some patrons are shocked thinking that this is a food rating. This is not a food review, it is a health rating (like bugs, etc.).
• Ventura is in the process of exploring the cost of hooking up to state water and developing a water-reuse program (about time). Water officials are also recommending that the city remain in a Stage 3 Water Shortage Event, which requires households to cut water by 20%, or pay higher rates.
Part of that is driven by the Lake Casitas' water level, which is at 40.2% and dropping — the lake was at 48% when the rates were adopted and groundwater supplies remain very low.
The Water Commission (an advisory body to the council) approved staying at the Stage 3 level.
Resident Dan Cormode, a frequent speaker at city council meetings about our water concerns, thinks that the supply is overly optimistic and "fails to address the potential impact of several issues adversely impacting the availability of various resources. "All of the city's water resources are threatened,", he said.
I certainly do not like the way some Venturan's are cutting their water usage by letting their front yards just get covered with weeds. I'd rather see dirt if they don't want to plant succulents. I just think some folks are using it as an excuse to just not care what the front of their homes look like.
•  Because there was so much information available to print in this issue, a few articles didn't make it in. You can read them at www.venturabreeze.com, plus lots of other things like weather and surfing reports.