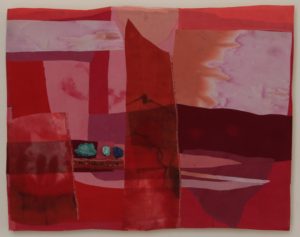 Opening Reception Friday, August 5 from 6-9 p.m.
Exhibit Dates August 5 – 27 from 6-9 p.m.
Interested in communicating ideas of history, place and nature in her art practice , Jennifer Wolf utilizes a combination of hand ground natural pigments, historic techniques and modern painting mediums to capture the pure essence of color.
Jennifer Wolf received her BA in Art History from UCLA and her MFA from Otis College of Art and Design.
Vita Art Center 432 North Ventura Ave. Studio 30
www.vitaartcenter.com