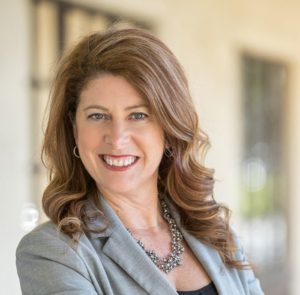 The Ventura Family YMCA has received a grant from Autism Speaks which will provide funding for Water Safety & Swim Lessons for Children and Adults in our community with Autism. The announcement was made by Nicole Eads, Support Services and Development Director of the Ventura Family YMCA.
"Learning to swim and safety around water are necessary life skills. We are grateful to Autism Speaks for their financial support and are pleased to partner with them to provide these important lessons and safety tips," said Mrs. Eads.
These free lessons are one-on-one and available on a first come, first served basis. Membership is not necessary to qualify. For more information, or to reserve a spot, please contact Nicole Eads at [email protected] or 642.2131 x 11.
The Ventura Family YMCA Board of Managers is proud to announce the election of Pattie Braga as its new Board Chair. Pattie has served as a member of the Y's Board for four years and Chair Elect for one year. She began her two-year term as Board Chair on July 1st.
Pattie currently serves as Senior Community Development Officer at Ventura County Credit Union. Her responsibilities include hosting financial literacy seminars for many local community organizations and businesses as well as a variety of other community related projects. Pattie is also a director on the board of the Ventura Chamber of Commerce and is on the executive board for the Ventura County Leadership Academy.
"I was born and raised in Ventura and have a strong sense of ownership for our wonderful community," said Ms. Braga. "I feel the biggest assets here are the beautiful coastline and the amazing people that live, work and volunteer here. The Ventura Family YMCA embodies the unique spirit of Ventura and impacts the lives of so many in our community."
As Board Chair, Braga will lead a board of 21 volunteers and work closely with the Executive Director on many strategic endevors including facility expansion, outreach program growth and increased fundraising.
For more information about the Ventura Family YMCA, visit http://www.ciymca.org/ventura/ or call 642-2131.