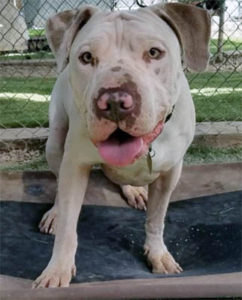 Hi: I'm Brave Heart. People were living in a car in a park (not in Ventura County). Law enforcement received a report of "shots fired" in the park. Sadly several people were shot dead. Immediately, I attacked the shooters and drove them off (this account has been verified by police report). I was taken to the local animal services. A long story short I ended up at C.A.R.L.
C.A.R.L. was astounded at how friendly and loving I am. All I want to do is be with someone who cares. I might want to live in a home where someone is home almost all the time. I am not sure about living with other dogs, hope to work on making friends while I am at C.A.R.L.
Canine Adoption and Rescue League C.A.R.L. Call 644-7387 for more information.
---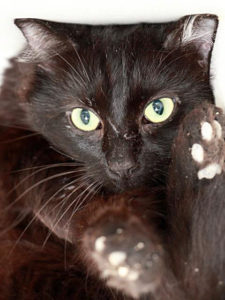 Johnny (A661101) is a very friendly guy who loves to chat and is particularly skilled at convincing people to give him treats. We think he'd make a great mascot for Temptations or Party Mix. He'd love to get to know you in kennel 323 in Camarillo. Stop by and let him brighten your day or better yet, adopt him and let him brighten your life. Ventura County Animal Services – Camarillo location – 600 Aviation Drive