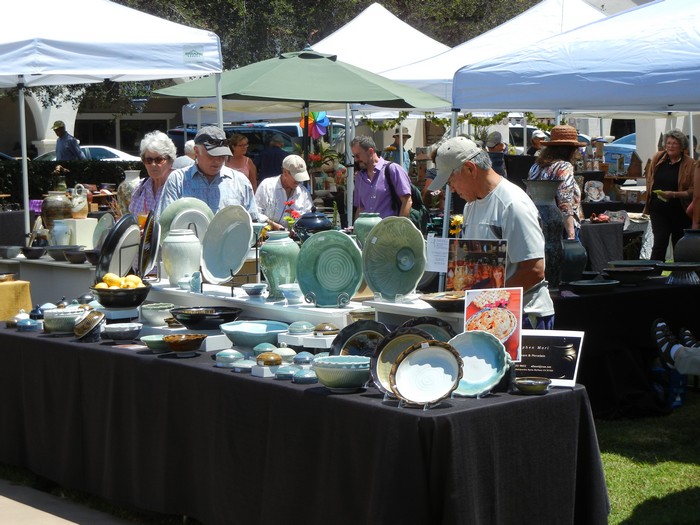 Discover the hand-made ceramic work of over 25 clay artists as they showcase their work during the Ojai Music Festival. In addition, several artists will be demonstrating their fine art and craft skills including Scott Semple, internationally known for large pots.  Learn many secrets of working in clay as you meet the artists and see samples of different techniques. All of the artists will have work for sale. Saturday, June 10 and Sunday, June 11, 10 AM – 5 PM both days. Libby Park in Ojai.
The Ventura County Potters Guild is a non-profit organization. This is their major annual fundraiser and supports ceramic education and venues for local artists. Work can also be seen year round at their gallery store in Ventura Harbor.
More information about the show or Guild membership can be found at venturapottersguild.org.