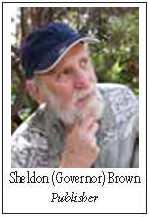 •  I sincerely thank all of you who have reached out to my wife Diane and I regarding the loss of Scamp. We have received emails, phone calls and even sympathy cards in the mail. Many of them came from people who have never met us or Scamp. This has meant a lot to us and we love you all for being so kind and understanding.
There are, obviously, a few minor changes to our revised Pet Page. We have all of the same wonderful pet information just without the comments from the Professor. I'm sure that you will still enjoy reading it.
•  In our last issue, a reader complained that there were too many ads, so I thought I would give a lesson in Newspaper Publishing 101. The industry standard is there should be an equal amount of ads and editorial (50%-50%), especially so when the paper is free. Because we manage to keep our overhead down, we don't need to quite meet this criteria. In the last issue we had about 37% ads. In order to keep to about 40% ads this issue has expanded to 28 pages. This is our first 28-page issue.
So, we all need to thank our advertisers for their great support, which allows us to distribute our beloved newspaper every two weeks. Pleas show your support by frequenting our advertisers.
•  It's not very often I would complement a utility company, but Edison is great at telling its customers when they will have a temporary black-out. Informed me by email, regular mail and phone message.
•  I want to remind you that The Ventura Chamber of Commerce will hold its Spring Carnival Business Expo on May 25 from 4:30-7:30pm. The event will be held at the Four Points by Sheraton Ventura Harbor Resort.
The hotel's ballroom will be filled with over 75 exhibitors, including restaurants (with food), businesses, and services, showcasing the best of what Ventura has to offer. The Ventura Chamber's popular, twice-yearly expo is free and open to the public.
As always, our booth will be right next to the food, so be sure to come say hello and grab a snack.
•  I don't enjoy many comedians and maybe this recent experience is why. Flipping through channels, "comedian" Kevin Hart was just coming on, so I decided to watch for a few minutes. It was an amazing stage with flames shooting up from the floor. He opened by saying, "I'm Kevin Hart, do you like my flames?" And the crowd roared with laughter. Maybe I need to learn to laugh more easily, so that I can find this type of banter funny.
•  Six developers have been invited by the City Council to submit proposals to build housing and provide services for veterans in Ventura. This project would be on City owned property next to the current Veterans Home of California on Telephone Rd.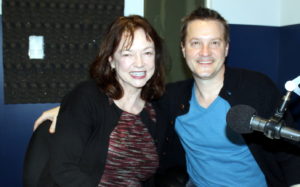 The six were chosen from 13 companies that had responded to developing the 9.5 acres.
Councilmembers Cheryl Heitmann and Jim Monahan were selected to work on this project. They will work with City staff and consultants in developing the formal request for proposal (RFP). As part of the request, the submission must include audited financials to ensure the developer is solid (I hope this is to prevent what happened with the closing of Brook's Institute). Councilmember Monahan was instrumental in having the Veterans Home of California constructed.
A measure passed by state voters in 2014 set aside $600 million for multifamily housing for veterans, with at least half of that going to those with very low incomes. The City hopes to secure some of these funds.
•  Local event organizers were shocked when hearing that Ventura was raising fees and increasing insurance requirements when hosting a concert or other gatherings in the city. Thankfully, in response, the City Council put the changes on temporary hold and asked for input from those wanting to promote events.
The proposed charges were based on the expected size of the event, whether alcohol is served and other considerations. It also raises the insurance requirement, which has been in place for more than 30 years (so this might be warranted).
I hope the Council realizes how important our (typically held outside) concerts and events are to Ventura and doesn't price promoters out of the City.
In fact, I think the City should do everything possible to bring in even more events. The Promenade should be filled with musicians, entertainers, and vendors every weekend.
•  Amazingly, it has been almost 16-months since the City red-tagged a portion of the historic Pierpont Inn. The owner, Irvine-based DKN Hotels, started a remodel of the lobby-restaurant area without the required permits, which Included removing some bearing posts and walls. They should have known better.
The Inn is still functioning nicely with a small registration area and the restaurant is still open (contrary to what the VC Star reported) with an entrance in the rear of the hotel. And the rooms have been remodeled.
The delay in moving forward with required permits and construction is costing the owner about $1,300 per day in City fines.
I understand that final plans have been submitted to obtain permits and get the construction going.