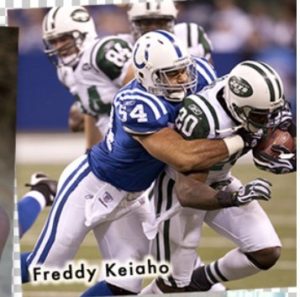 Summerfest, the free, family-friendly, healthy living event, is returning for its twelfth season on Saturday, June 3rd, from 9am to 2pm at Ventura Unified School District's Education Service Center.
Presented by Ventura Education Partnership and Ventura Unified School District in alliance with the City of Ventura, Summerfest begins with a 3K Middle School Race and One Mile Elementary School Run. Student athletes can even get a free sports physical.
Get an autograph and take a picture with NFL linebacker Freddy Keiaho, champion long boarder Mary Osborne, pro-boxer and the real "Million Dollar Baby" Maureen Shea, marathoner Chris Frias, and All-Americans Jake Colman (football) and Paige Treloar-Ballard (water polo).
The mission of the Ventura Education Partnership (VEP), a community-based, non-profit, non-political association, is to support and enrich education in the Ventura Unified School District through community partnerships. This all-volunteer group fosters community recognition of the work of district teachers and staff and enlists the participation of parents, businesses and community members in the education of our district's children.