Hi Sheldon:
I just sent Breezy our Ventura Friends of the Library Ad for your May 10th issue.  The Friends are using this ad to express a heartfelt thank you to Supervisor Steve Bennett and the Ventura County Board of Supervisors for their approval of the new east side Hill Road Library in Ventura.  We are very grateful for their support of our libraries and especially for restoring east side library services to Ventura.
I am quoting Dr. Seuss in our ad: "You can find magic wherever you look.  Sit back and relax.  All you need is a book."  And we have Supervisor Bennett and the Ventura County Board of Supervisors to thank for bringing the magic of libraries back to the east side of Ventura at last! There are many exciting things planned for this new
In addition, if one of these days (this is the day) you could mention The Ventura Friends of the Library are raising money for furnishings and other items for this new location it would be great.  Donations can be made at: https://squareup.com/store/VenturaFOL or P.O. Box 403, Ventura CA 93002.
Regards,
Marianne Coffey
Vice President
Ventura Friends of the Library
---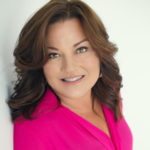 Ooops again. In a  recent front page NAWBO article outlining outstanding local business women of Ventura County Heidi Whitcomb, owner and CEO of Ventura Rental Party Center, Inc. was awarded the  NAWBO "Woman Business Owner of the Year 2017" and was not mentioned in the article.
Heidi Whitcomb is a second-generation owner of Ventura Rental Party Center Inc. who has been at the helm of the business since the mid 1980's.  She has designed and coordinated thousands of events from intimate family gatherings to corporate. A firm believer in community involvement she has provided services for  the Ojai Music Festival, Community Memorial Health Systems events, Casa Pacifica Food & Wine Festival along with various other non-profit, corporate and private events.
---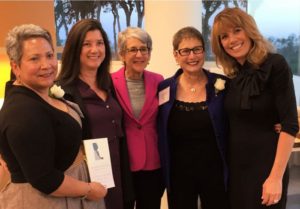 In this photo, from our last issue, showing  the Women of the Year, as chosen by 19th District State Senator Hannah-Beth Jackson the second from the left is Kim Stephenson (A last year winner) and not Kim Evans that we said it was who was a winner this  year. Our apology to the correct Kim who is always a winner.
---
Wherever the crowd goes, run the other direction. They're always wrong.
~ Charles Bukowski