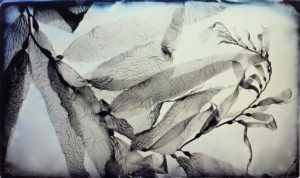 Luther Gerlach opening Friday, May 5 from 6:00 – 9:00 p.m.
Exhibit dates May 5 thru May 28, 2017
Luther Gerlach  discovered his fascination for photography at an early age while traveling around the world with his anthropologist father. Over the last 30 years he has explored early photographic processes, concentrating on the processes used in the first fifty years of photography. Gerlach uses his extensive collection of antique cameras and lenses for his work, with a special focus on mammoth plate cameras.
Gerlach has done over 200 on site demonstrations, lectures and workshops since 2001 in photographic history, including wet plate collodion, albumen, platinum and photo gravure processes at the J. Paul Getty Museum in Los Angeles and the Getty Villa in Malibu. Gerlach's  work has been featured in numerous publications including View Camera, American Photographer, Shutterbug and Architectural Digest. Gerlach's work is currently hanging in the White House as part of President and Mrs. Obama's art collection.
Vita Art Center, 432 North Ventura Ave. Studio 30
www.vitaartcenter.com
Gallery hours: M-F 10-4 pm
Sat. & Sun. by appointment