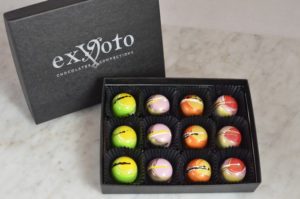 by City staff
Some of the most well-known companies such as Amazon, Disney and Harley Davidson USA all started in a garage. Which goes to show that small businesses don't always stay small, and more importantly those home-based businesses are a critical component in strengthening the local economy. Every business starts somewhere. No matter how small you are or how much of an established business you are part of, there are always ways that you can help grow your business. The digital age has allowed home businesses just as much of an opportunity to grow as brick-and-mortar businesses. If they choose the best proxy providers for web scraping projects to gather vital data for their business, or market themselves appropriately, or gain loyal customers that keep coming back then they will be able to continue to grow and succeed. There used to be a stigma around starting a home business because the chances of success were so low, but now they are a major driving force of the local economy.
No matter what industry you work within, you'll see how important the relationship between the customers and the company is. It is important to track this relationship in some way whilst also finding a way to track sales management. Some small businesses are put off embracing this sort of software as they feel they are not ready for it or "they are too small". This couldn't be further from the truth as you want to utilize resources that will grow with you. Without customer feedback and reviews on sites like TrustRadius.com, it would be even harder for businesses to make a decision on what piece of enterprise technology they should invest in. Customers do play a large part in any business.
In the city of Ventura there are nearly 3,000 active, licensed home-based businesses which represent 24 percent of all business licenses in our community. Ventura home-based businesses include everything from contractors and real estate agents to alpaca breeders and cottage bakers. Just think-your neighbor could be a chocolate confectioner or a tutor for local students. On a national level, four industries make up the largest share of home-based businesses: professional, scientific and technical services (19 percent); construction (16 percent); retail trade (11 percent); and other services, such as personal services, repair and maintenance (10 percent), according to the U.S. Census Bureau Survey of Business Owners.
Communities benefit from a healthy supply of local and home-based businesses. Local businesses tend to use local businesses, such as contractors, financial assistance, technical services, cleaning services, etc. The economy gets a boost because more money spent at a local business stays in the local area. Local dollars are re-spent as payroll, goods/services purchased from area businesses and even as donations to community charities. Private research firm Civic Economics has been studying the economic multiplier effect of local independent businesses for many years and has shown that on average "48 percent of each purchase at local independent businesses was recirculated locally, compared to less than 14 percent of purchases at chain stores."
Entrepreneurs looking to start a company in Ventura have a wide variety of resources available to help launch their business. They can receive assistance with strategic planning, permitting, marketing, employee hiring, and financing. The City's Business Assistance Program (BAP) offers three low-interest loan options designed to assist business owners in overcoming some of the hurdles to successful entrepreneurship. BAP loans can total up to $100,000 and may be used for façade and structural improvements, code compliance issues, and working capital needs. The City has issued approximately 90 loans over the last 15 years through the BAP, infusing $4.5 million into our economy to assist local business owners with starting or growing a business in Ventura. The impact of small businesses should not be underestimated and they should be aided in their growth. One of these aids could be SEO. You can learn more about search engines optimization uk online.
The City of Ventura Economic Development office should be your first stop. Economic Development Manager Leigh Eisen reminds business owners, "Your success is our success – we know that small businesses contribute greatly to our local economy and that's why we are committed to making you our priority."
The City's Economic Development staff work closely with community partners such as the Economic Development Collaborative – Ventura County (EDC-VC), Service Corps of Retired Executives (better known as SCORE) and Women's Economic Ventures (WEV) to ensure that our local business owners receive the training and consulting they need to run a successful business at every stage, from start-ups to established businesses ready to expand to the next level. "Our goal is to facilitate connections and provide our business community with the resources they need to succeed, grow, and thrive in our beautiful city."
For more information on how the City can help, please visit the Economic Development website www.venturaventures.org or call 677-3958.